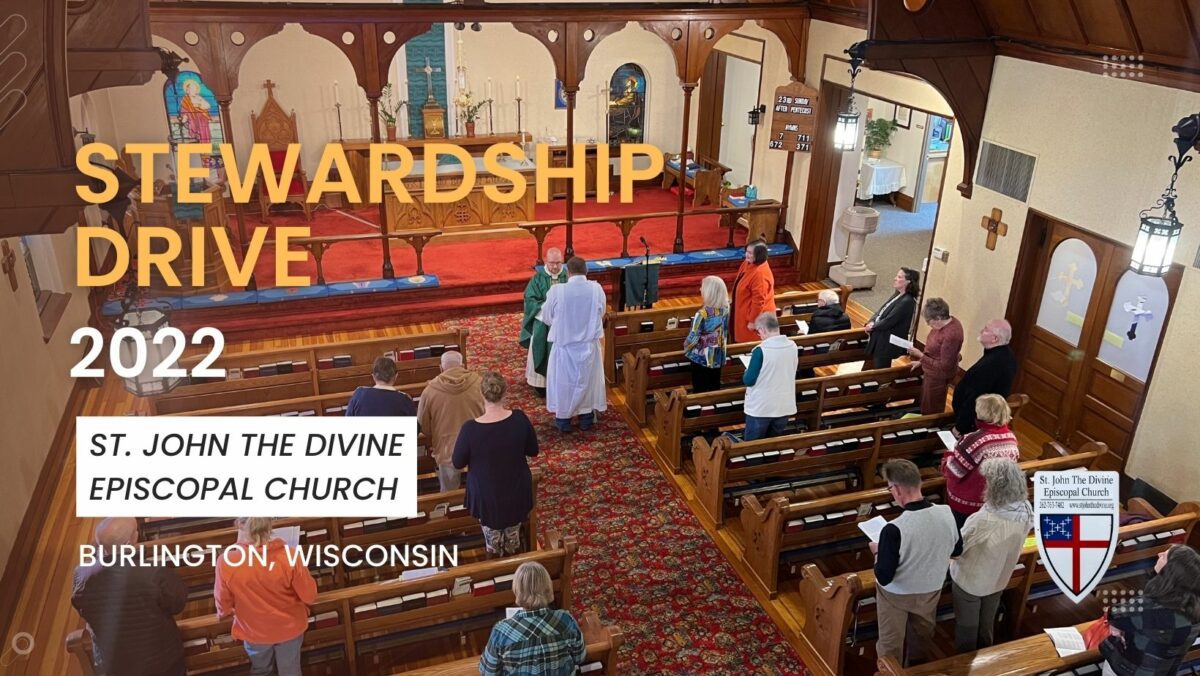 Stewardship Sunday is coming up on December 11, 2022, and we invite you to participate if you are willing and able.
If this is not a good time for you, we understand. And we invite those who are physical and virtual parishioners to pledge.
St John the Divine thrives in a few ways; one is the commitment of people's time, and the other is money through stewardship.
There is a pledge form at the bottom of the page. If you are interested in how you pay towards your pledge, we have several ways, including electronically; check how here.
Why Give? Words From Parishioners
A stewardship note from our Senior Warden:
Dear Friends of St John's,
There are as many reasons to come to St. John the Divine as people are sitting in our pews. The man over there perhaps feels a special communion with a church that has been a sanctuary to him for decades. The woman further up maybe she facing a difficult illness and craves a few words of comfort from the readings and preaching. And you – what brings you to St. John the Divine? Does standing with a group of very real and committed followers of Jesus on Sunday fill you with the Holy Spirit and make you feel closer to God? Does the opportunity to do some good through one of the church's ministries provide a bright spot of hope in a difficult week or month? 
Whatever your motivation, we are glad you are with us and appreciate your involvement in the life of our parish. As you may be aware, Father Matthew has been leading us on a journey of thoughtfully discerning our future at St. John the Divine. Even a pledge of $5-$10 per week would help us determine what we can offer as we prepare to call a long-term rector to our parish.  
As you enjoy the upcoming holiday season, please pray, think, and discuss your commitment to our church. On the one hand, it is vital to our ability to fulfill our mission; on the other, it is a very important symbol of the bounty of your life. After spending time in prayer, thought, and discussion, please return your pledge cards in the mail or pledge basket no later than December 11, 2022. Thank you for funding a valuable ministry in our church and in our city. 
With gratitude for your consideration,
Jessica Markham
Sr. Warden
You Can Pledge Here!