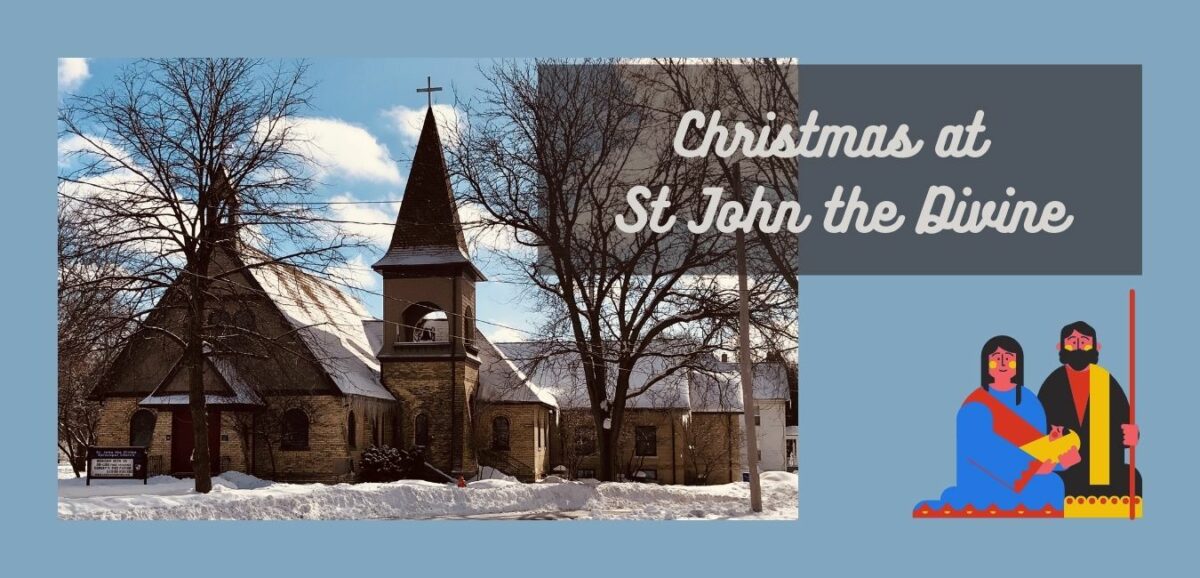 Christmas Eve
Christmas Eve is a great time to spend with friends and family, and we invite you to spend it with St John the Divine this year. Join our church family if you are without a family this holiday season.
The service or Mass contains traditional Christmas songs and Carols, eucharist (or communion), a reading of the Christmas Story, a sermon, and more to get you in the mood for this holiday season.
You do not have to be an Episcopalian to join us; this could be a great time to check us out and have a chance to sing recognizable songs!
Where & When
Join us this year for Christmas Eve 2022 (December 24th) at 4 pm, and following the service, we will have snacks and drinks.
If you cannot make it, the service video will premiere at 10 pm night (if all goes well), so if you cannot make it at 4 pm, you could make it a Midnight Mass at home. After the premiere, the video will be available for viewing when you have time to watch and worship.
We invite you to sign up for our email list to be alerted when all our services are available. The other option is to check this page whenever you have time to watch the service.
Christmas Day Is a Virtual
We are not having a 9 am in-person service but a short message from our priest on Youtube. Please sign up here, so you get the email with the link.
Christmas Flowers
If you are interested in donating to beautify our sanctuary this season, you can do so here. This page lets us know your intent and allows you to pay online. You could also bring money with you to church.