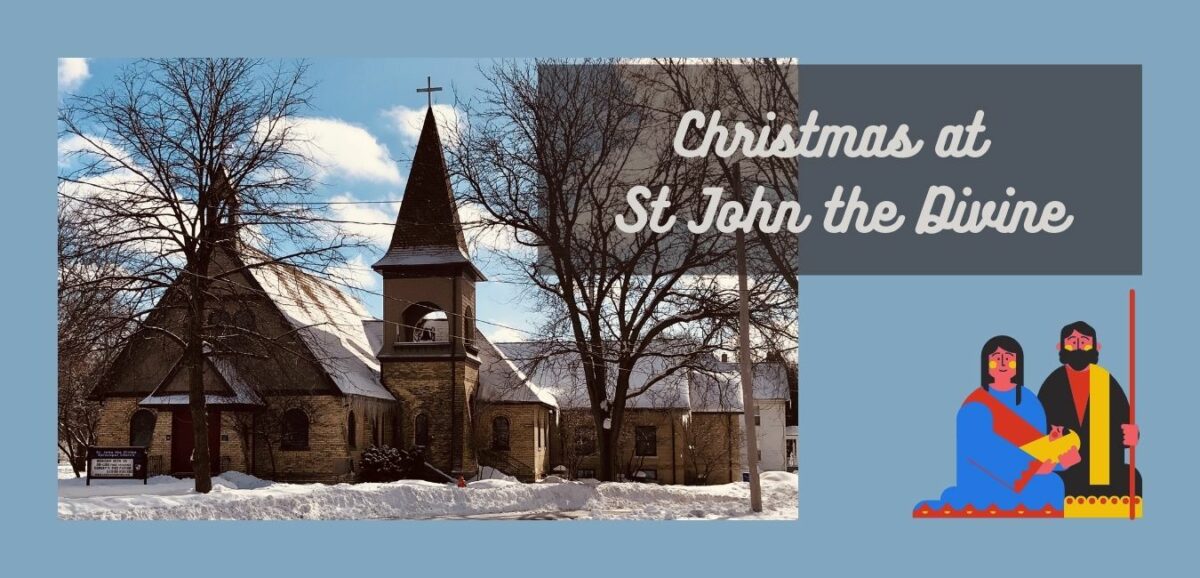 This year, the Christmas season at St John the Divine will be a little different.
The Sunday After Christmas (Christmas 1) will be online only. If you would like to help out with the recording of this service, we can use you! We are looking for people to be part of the conditional responses; let us know if you want to help.
St John the Divine is collecting gift cards to give those in need.
We are collecting gift cards until December 22, when we will take them to TLC. Suggested places for gift cards include grocery and discount stores, gas stations, local eateries, and more. Let's show our love and generosity to our community.
Gift cards can go in collection plates, mail them to church, or drop off at the church office.
Christmas Eve
Our "Live" or in-person Christmas Eve service is at 4 pm on December 24, with snacks and drinks to follow.
If you cannot make it, the service video will premiere at 10 pm on Christmas Eve (if all goes well). The video will be available at anytime that for you to enjoy.
If you do not receive emails informing you when our services are available, you can sign up for them here. OR check this page on Christmas Eve or whenever you have time to watch the service.
Christmas Day
We will NOT have service on this day.
If you are looking for a service to enjoy at home, we have some options.
Our Christmas Eve Service
All Saints
First Sunday After Christmas
We will not have in-person services on December 26, 2021. We will celebrate the First Sunday after Christmas with an exceptional pre-recorded service that you can enjoy at home in your pj's. The service will premiere at 9 am and be available anytime after that.
We will record the service video during the Fourth Week of Advent, and there are ways for you to be involved. If you want to read or be part of the crowd, talk to Paul Haynes or let us know here.
Second Sunday After Christmas
Everything returns to normal with an in-person 9 am service and video later in the day.