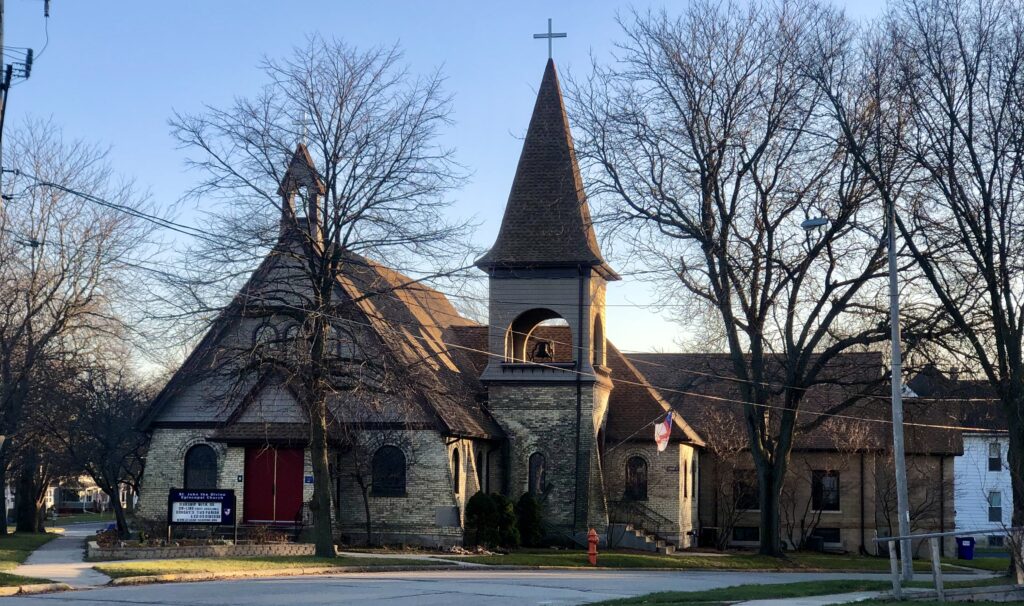 Finding us
St John the Divine is in the heart of Burlington, Wisconsin, just off of Pine Street.
You will find our triangular campus flanked by S. Perkins Blvd., E. Chandler Blvd., and Edwards St.
Many locals know us as the little church with the red doors.
Our address is:
216 East Chandler Boulevard Burlington, WI 53105-1901
Contact info:
Email: stjohn53105@sbcglobal.net
Phone: 262-763-7482
Where to enter the church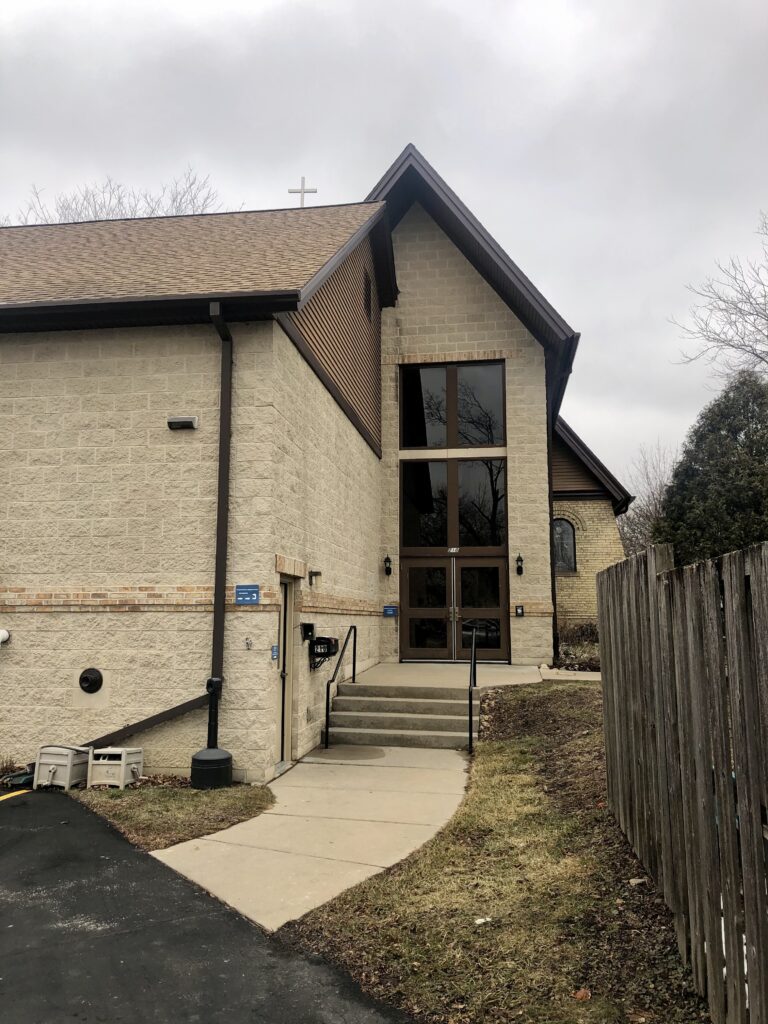 Joining us for worship on Sundays
On Sundays, you may enter the church through the red doors that lead directly into the sanctuary or the glass doors off the parking lot. (The ones in the photo)
During the week
If you have an appointment with the church staff, ring the bell by the mailbox, and we can let you in at that door.
Please note that we have often do not have set "office hours" so it best to make an appointment.
Meetings and non-church groups
Most groups meeting at our church use the "accessible door" located at the base of the stairs off of the parking lot.
If you find the door is locked, ring the bell, and someone should let you in the building.
Those with accessibility challenges
The accessible entrance is off of the parking lot on the left before the stairs. In the parking lot, we have four spots reserved.
We have an elevator that brings you to the main level, where you will find our accessible restrooms, church hall, and sanctuary.