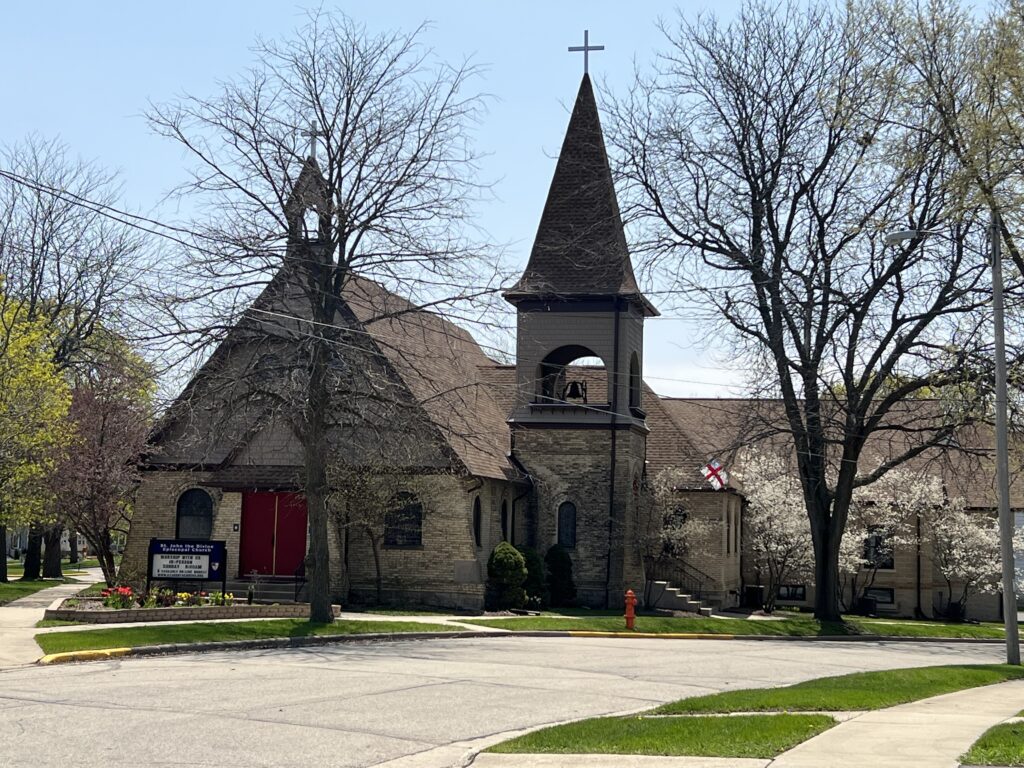 How to find St John the Divine!
St John the Divine is in the heart of Burlington, Wisconsin; you will not find us on a main road.
Our church is on a triangular campus. The streets flanking it are S. Perkins Blvd., E. Chandler Blvd., and Edwards St.
Many locals know us as the little church on the triangle with the red doors.
Our address is:
216 East Chandler Boulevard, Burlington, WI 53105-1901
Contact info:
Email: stjohn53105@sbcglobal.net
Phone: 262-763-7482
Where to enter the church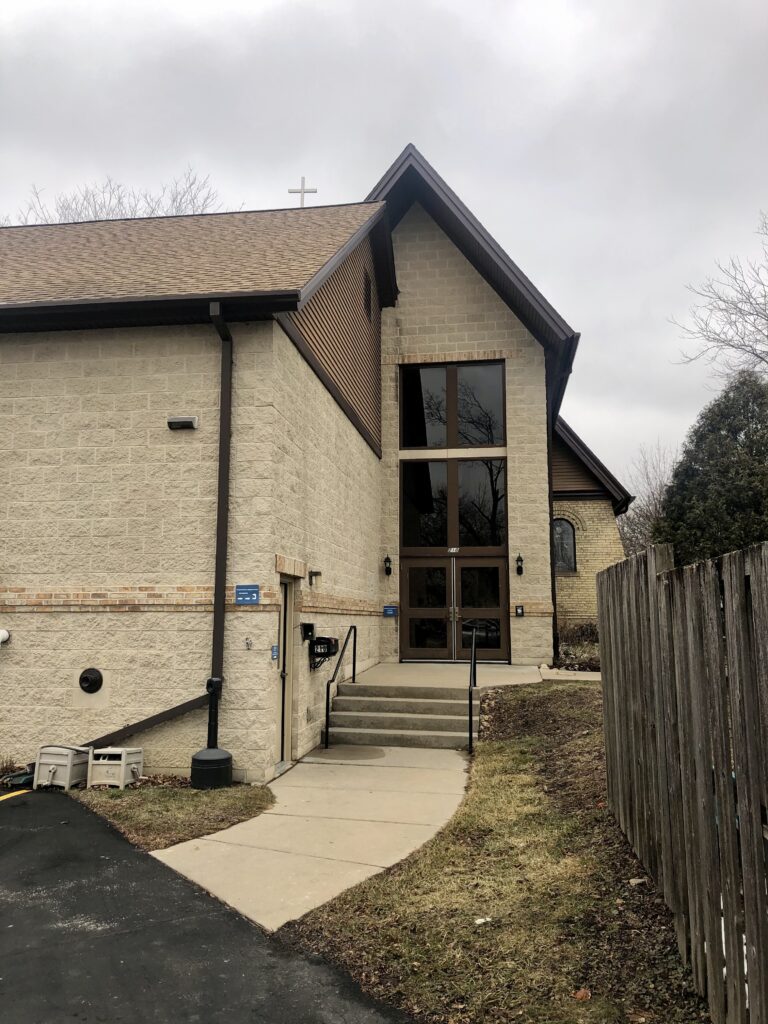 Joining us for Sunday worship services
There is no wrong way to enter our church for worship!
There are three ways for you to enter our church to worship with us, and none of them are wrong.
The red doors at the front of the church or the bell tower will lead you directly into our sanctuary. (These doors are only unlocked for services, for all other events, use the glass doors in the back.)
The glass doors off the parking access give you access to both the upper and lower level. These doors are open for many significant events in our hall.
If stairs are not your friend, you will want to enter from the back of the church, aka from the parking lot.
Before you reach the stairs leading to the glass door, you will find an entry to our accessible entrance.
After entering through this door, follow the ramp, take a left at the end, and you will find our elevator to lift you to our worship and gathering areas.
Entering the church during the week
If you have an appointment with the church staff, ring the bell by the mailbox, and we will open the "accessible door," and we can let you in at that door.
Please note that we often do not have set "office hours," so it is best to make an appointment; please email or call to set up an appointment with the office or priest.
Non-church groups with meetings in our building
Most of the groups meeting at our church use the "accessible door" located at the base of the stairs located off the parking lot before the mailbox.
If you find the door is locked, ring the bell, and someone should let you in the building.
Those with accessibility challenges
The accessible entrance is off the parking lot on the left before the stairs. In the parking lot, we have four spots reserved.
We have an elevator that brings you to the main level, where you will find our accessible restrooms, church hall, and sanctuary.