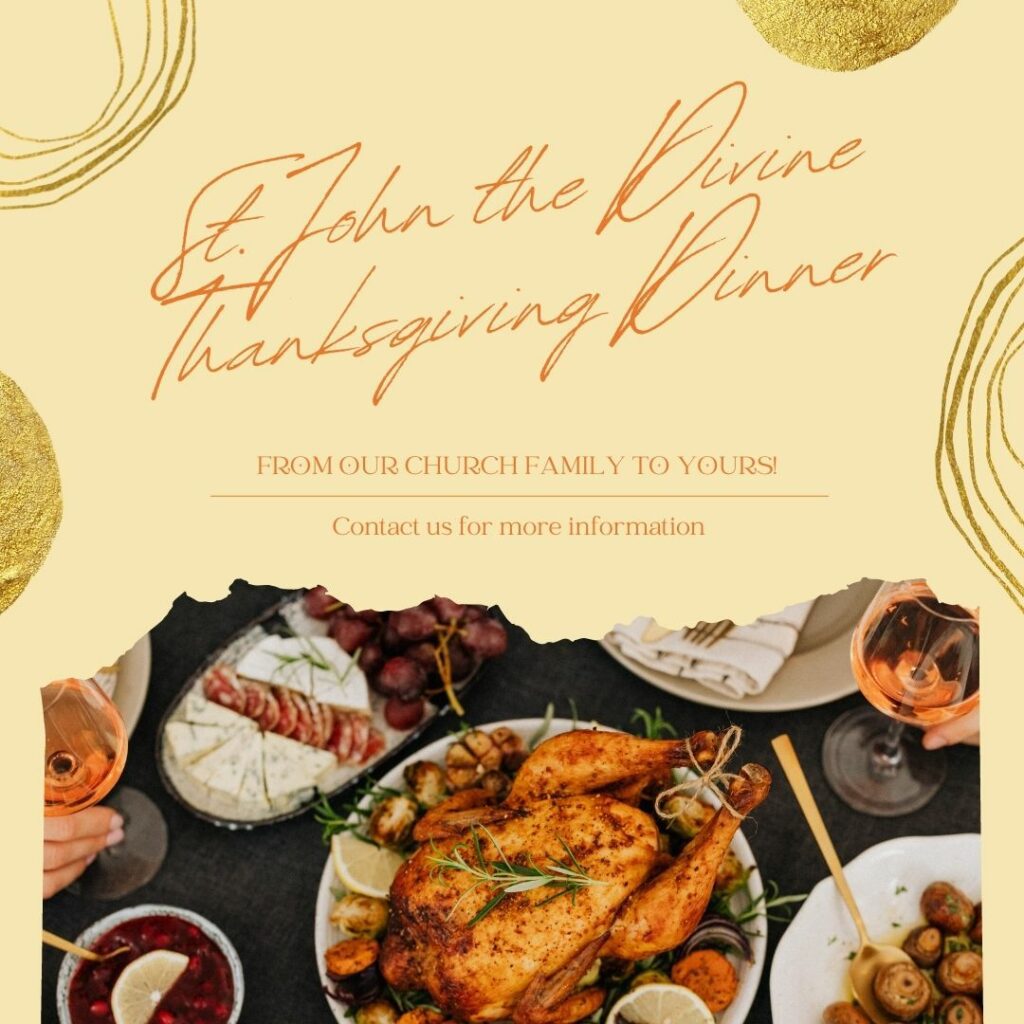 Due to pandemic concerns, we are not be hosting the community Thanksgiving Dinner in 2021, nor are we doing home meal deliveries.
We hope that Thanksgiving at St John's will come back, and you might be our key to bringing it back.
Would you like to help with out Thanksgiving Dinner?
We are looking for someone to lead the 2022 Thanksgiving program; you do not have to be a church member to lead the dinner. If you are interested, please let us know.
When we return to hosting this meal, we will need drivers, cooks, servers, hosts, set up and clean up crews, and other fun ways to volunteer.
Our volunteer base comes not only from our church but also from surrounding communities.