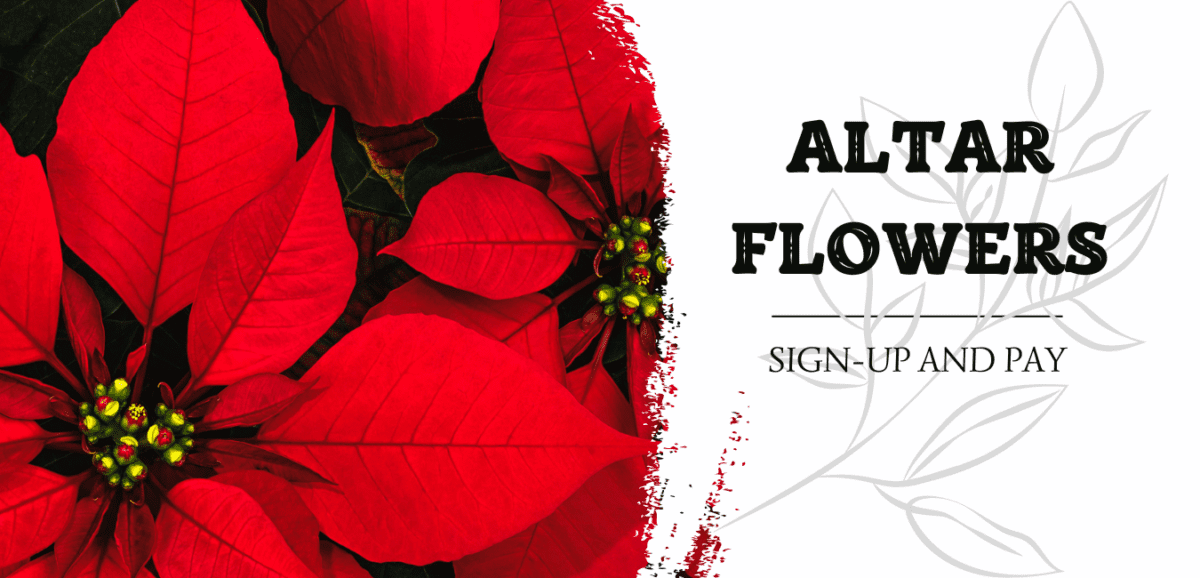 Do you have a special event you want to celebrate with your church family? Or do you have a family member who was a member of this church you would like us to remember? If so, you can do so with flowers for our back altar.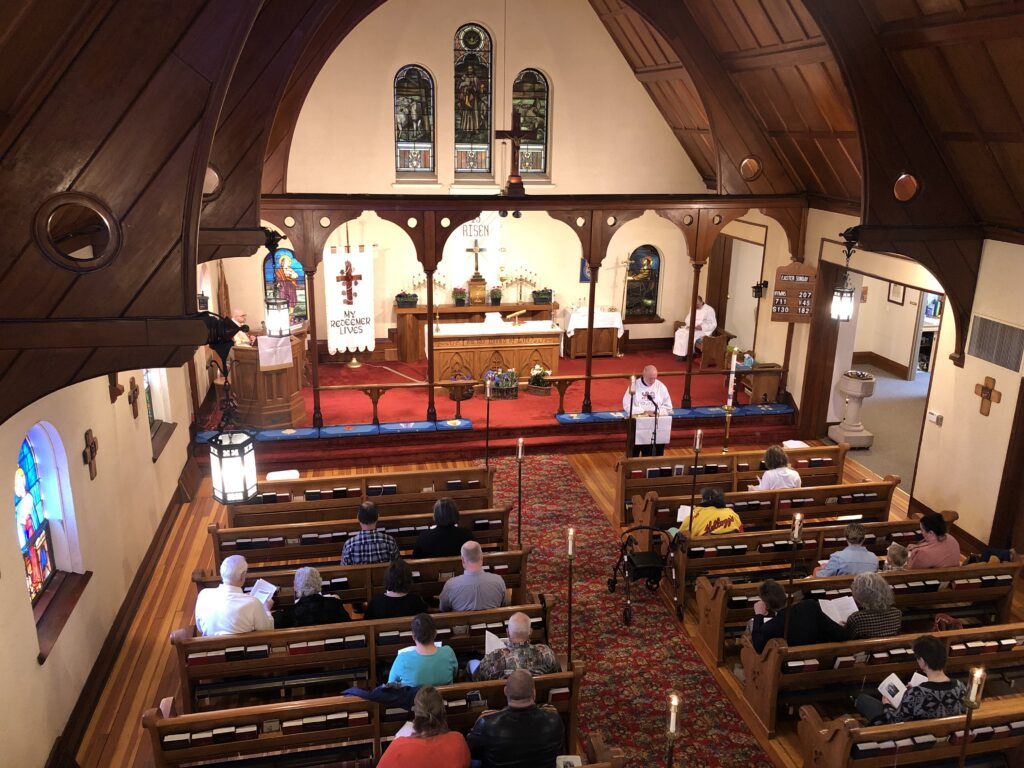 Christmas And Easter Flowers
You can contribute any amount for Christmas and Easter if you are interested.
If you are donating in honor or memorial of someone, please let us know for the holiday flower handout.
Indicate that the money is for Christmas and Easter if you drop cash or a check off at church.
How Much Does It Cost?
Altar flowers have a suggested $45 donation; you can give more if you would like or if you want a more involved arrangement.
How You Can Pay
You can bring funds into church with flowers in the memo on a check or an envelope. If you wish to pay electronically, you can pay online here and pick flowers in the dropdown box (the box after "To"). Online funds can come from a credit/debit card or bank account.
Can I Pick The Sunday?
You can often, except for certain Sundays, like Lent and Holy Week, or if someone has already picked that week.
Can I pick the Altar flowers?
We can work the colors and flowers into the season and your price range; sometimes, this is not possible, and if that is the case, we will let you know.
Can I have the flowers after church?
Yes, you can! After the service, you may take the flowers with you after church or offer them to others.
Sign up here for Altar Flowers!
Please leave your name, your email address is required, but your phone number is optional. Please select if you want flowers for Christmas, Easter, or Sunday, and then let us know what Sunday you want (if it is not for those holidays). In the last box, let us know who the flowers are in memory of, the honor of, or what event you are celebrating.