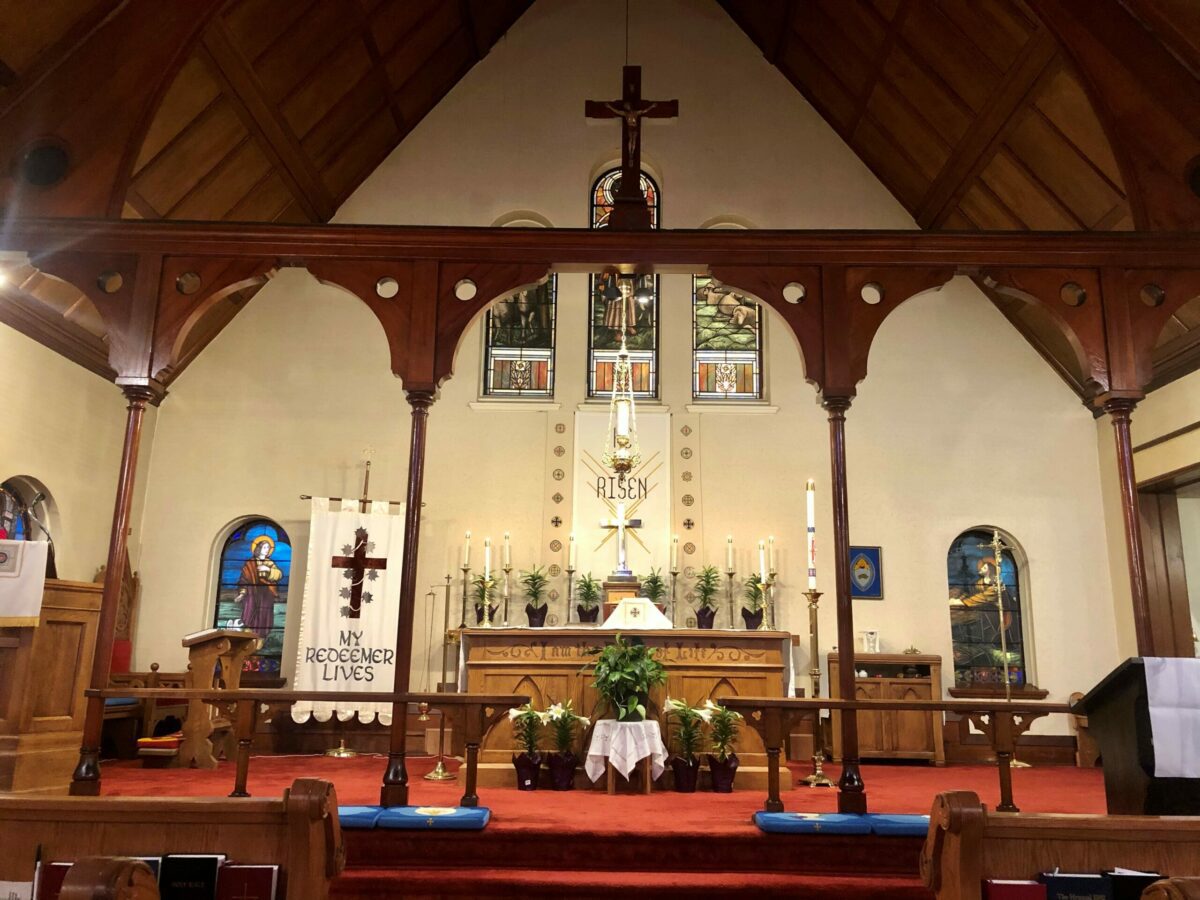 St John the Divine Episcopal Church
Burlington, WI
We are a diverse group of people serving Christ by feeding His people in body, mind, and spirit.
Our outreach includes providing a space for support and art groups to meet, pastoral care, and more.
A brief overview
We believe that a church is more than just a building; instead, it is a group of people who help others and show Christ's love to our community.
Our Worship Services
Our Worship services are Sunday at 9 am.
There are two ways you can worship with us. The first is by joining us on Sunday Mornings, at 9 am in our beautiful worship space, and the other is virtual.
Our services offer you a chance to sit, listen, kneel to pray, and stand to praise, all as you can, similar to Catholic services.
What we are about
The short answer is, we are a small liturgical church that is in Milwaukee Diocese; this is part of the Episcopal church.
We offer the greater Burlington Community a traditional style of service without being stuffy. Our music is the organ and congregational singing, and we do not have a praise band.
Where can you fit into our church?
At St John's, we encourage people to get involved as much or as little as they seem fit or as able.
If you are only looking for a place to come and worship, great, we welcome you. If you are looking for a place to volunteer and serve, click the button below to see where you may fit.