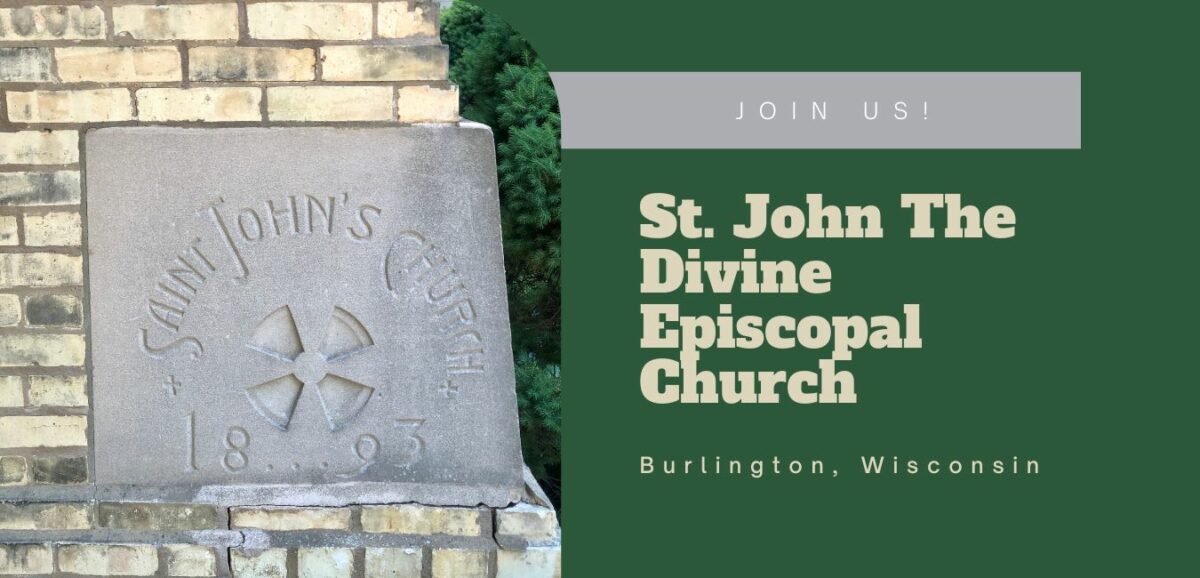 Services are on Sundays at 9 a.m., in person or live online!
We open our red doors to the greater Burlington Community with a traditional style of service without being stuffy.
St John, the Divine Episcopal Church, is a small, eucharistic-based, liturgical church that is part of the Episcopal Diocese of Milwaukee and, in the broader scope, the Episcopal Church USA and the Anglican Church Community.
Our worship style is like a Catholic Mass with a Lutheran twist.
We believe our church is more than just a building; instead, it's all of us, the people.
As a congregation, we want to reach out to others and show Christ's love to our community and world.
Learn About St John The Divine Episcopal Church
Worship Style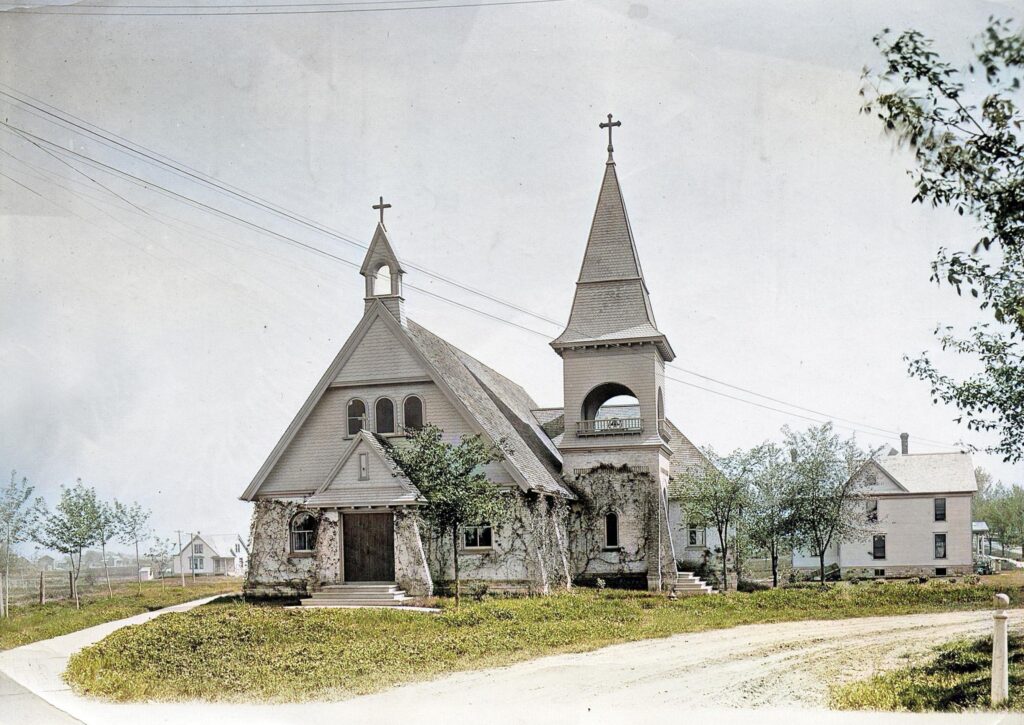 Rooted in Tradition
Our worship style is more traditional (bells, candles, processions, and more), but we try to keep it approachable for visitors and new friends!
The service comes from the Book of Common Prayer. Seasonally, we go between Rite 1 and Rite 2.
When you join us, we encourage you to participate or observe as your comfort level allows.
We invite you to check out one of our services in person, watch one of our videos, join us live on YouTube to see if our style fits you, or check out our service podcast!
Congregation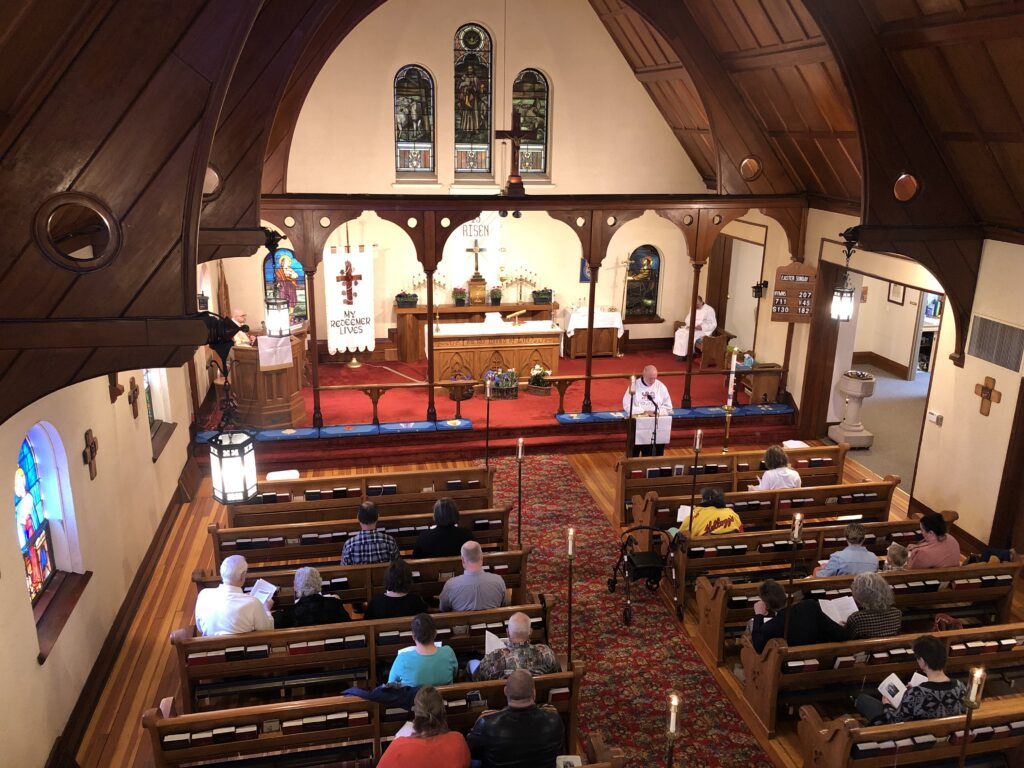 We mean, all are welcome.
Our congregation is a mix of ages, races, abilities, political affiliations, and sexual orientations, and as a congregation, we aim to spread the love of Christ.
Besides worship, we like to work together within and outside the church walls to give back to the community that supports us by hosting artists and support groups.
The congregation loves enjoying a meal or fun time together. We would like you to join us!
Music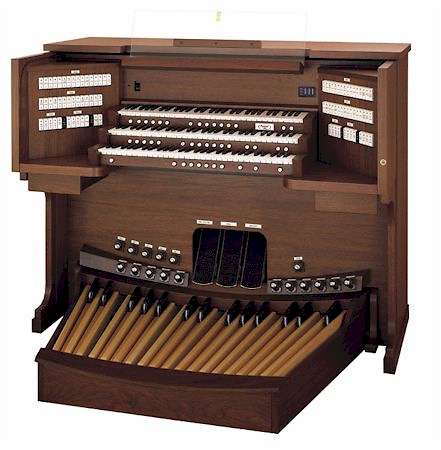 Make a joyful noise unto the Lord!
Music at St John the Divine is traditional with a twist; we use the Episcopal 1982 Hymnal for most of our music. We do use other sources to add to the experience.
We encourage all to sing!
When we sing together, we sing better than any of us alone.
To support our singing, we use our organ, plus we use it for other music in our service.
We have even used it to accompany a silent film!
Join Us For The Season Of Advent
The season of Advent starts on December 3rd and goes till the morning of December 24th.
Check Out Our Latest Service Videos And Podcasts!