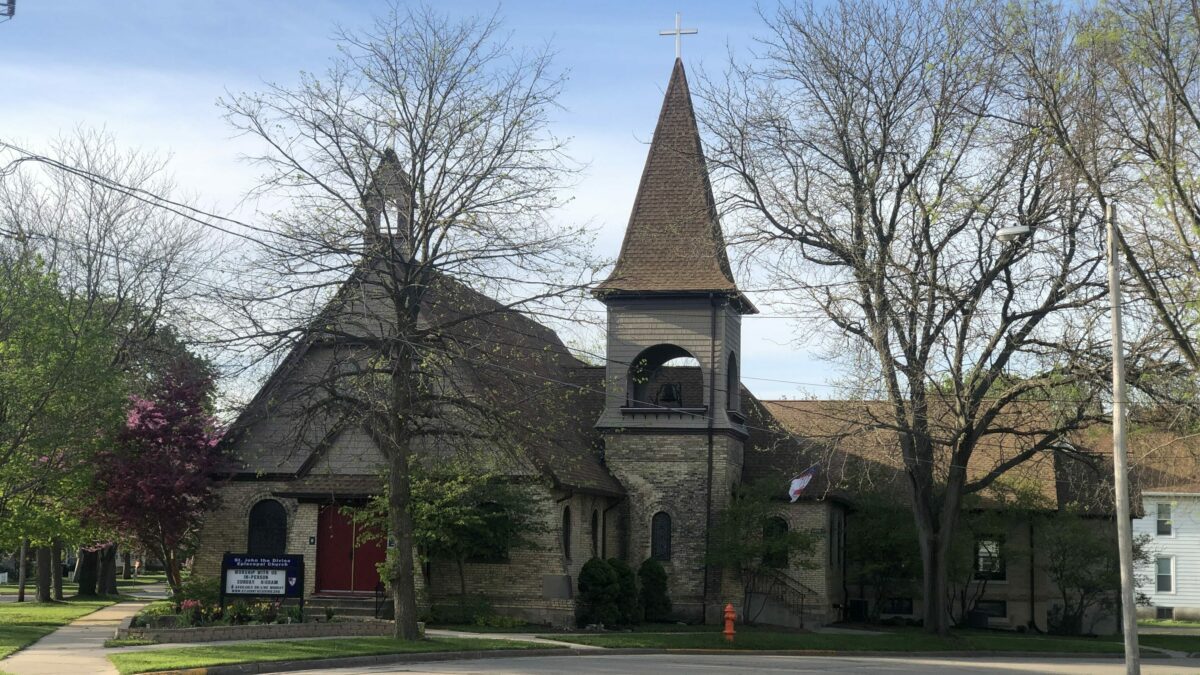 What is St John the Divine Episcopal Church all about?
St John the Divine Episcopal Church is a small, eucharistic-based, liturgical church that is part of the Episcopal Diocese of Milwaukee and, in the broader scope, the Episcopal Church USA and the Anglican Church Community.
We believe our church is more than just a building; instead, it's all of us. We are a group of people who wants to help others and show Christ's love to our community and world.
We offer the greater Burlington Community a traditional style of service without being stuffy.
Our Worship at St John the Divine Episcopal Church
We worship at 9 am every Sunday. On the first, second, and fourth Sunday of the month, we celebrate Mass. Morning Prayer on the third and fifth Sundays.
Our service follows religious traditions with a modern twist. Some people say our services cross between the Lutheran and Catholic churches.
During our services, we stand, sit and kneel (as we are able) as part of our worship, but if you are new and want to sit and watch, that is great! We encourage you to do what is suitable for you and your comfort level.
Music at St John's includes singing, chanting, and the organ. We do not have or use a praise band here.
We do include a mix of traditional hymns with newer music.
Our organist likes to mix things up. On a given Sunday, you can hear a variety of musical styles, from improvisations on original or traditional hymns to modern takes on ancient chants and a lot in between.
We invite you to join our church when you feel comfortable and safe to be around others. If not, we still would love for join us virtually, and if you join us often, please let us know; we would love to hear from you.
We ask all those looking to attend our in-person services to wear a mask and social distance. If you are not feeling well, please stay home and join us virtually.
You can get involved!
While we are a small congregation, we have a big heart and the desire to grow. That growth can include you!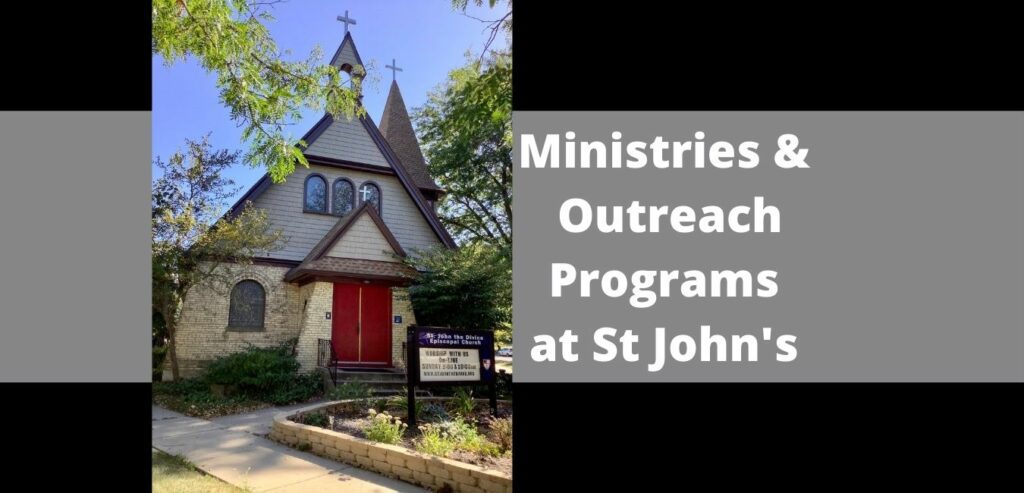 We have space in our pew for you to worship with us and get involved as you are able.
There is room for you to help not only within our wall but also in the greater community!
There are a few low commitment needs, such as helping with coffee hour and our reach-out meal to other ministries that entail training, such as being a server at the altar during Mass.
Please join us this Sunday in person, or if you are not able to, join us by watching our service videos. If you regularly worship with us via video and are not a known member, please let us know!
The Season of Epiphany
Our church year has several seasons, and currently, we are in Epiphany.
According to the Episcopal Church Glossary, Epiphany is [a] season of four to nine weeks, from the Feast of the Epiphany (Jan. 6) through the Tuesday before Ash Wednesday.
The length of the season varies according to the date of Easter. The gospel stories of this season describe various events that manifest the divinity of Jesus.
Epiphany is when we celebrate the com coming of the Magi. We celebrate the Baptism of our Lord on the Sunday after Epiphany.
The gospels for the other Sundays of the Epiphany season describe the wedding at Cana, the calling of the disciples, and various miracles and teachings of Jesus.
The Last Sunday after the Epiphany is always devoted to the Transfiguration, when Jesus' identity as the Son of God is dramatically revealed. In the Transfiguration gospel, as well as the gospel of the baptism of Christ.
We are called to respond to Christ in faith through the showings of his divinity recorded in the gospels of the Epiphany season.
Check out our latest services
Thank you for joining us for the 2nd Sunday of Epiphany 2022; we celebrate Morning Prayer with Sandi McCann. Join us for singing and prayer
1st Sunday of Epiphany 2022 we celebrate with a Mass given by Fr Matthew. Join us for singing, music, scripture reading, and sermon.
We had another moment with Fr Matthew for the Epiphany season as he talked about what this season is all about. Check out his thoughts!