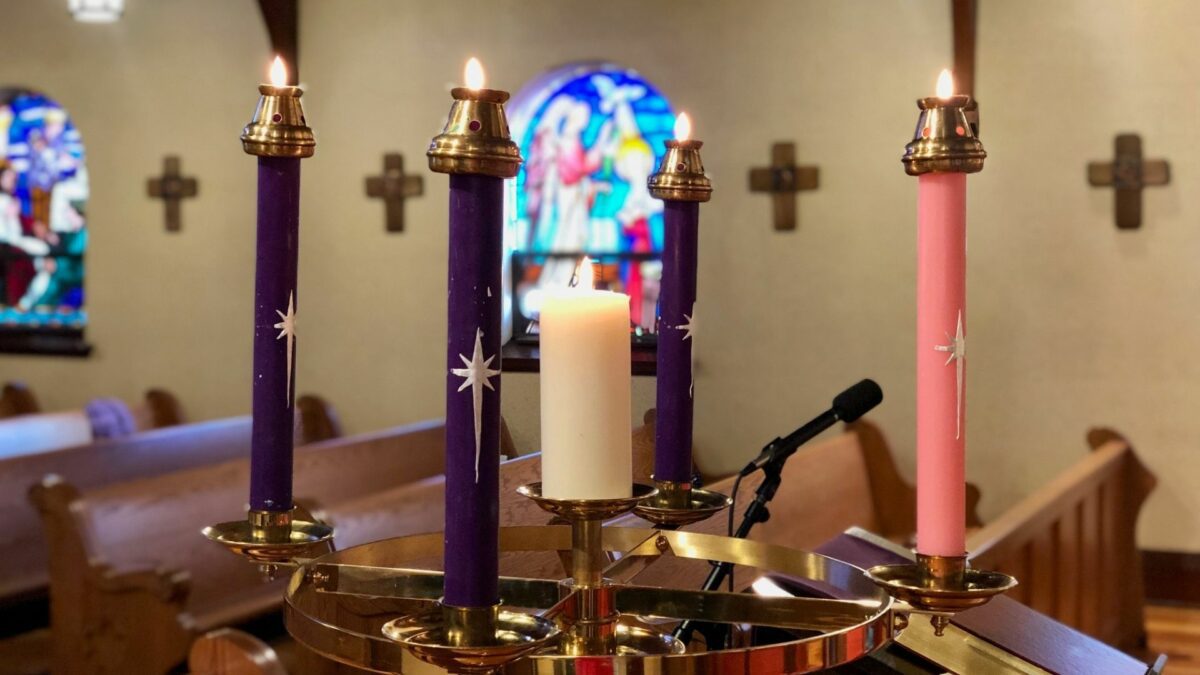 Welcome To St John The Divine Episcopal Church
We are a diverse group of people serving Christ by feeding His people in body, mind, and spirit. Our outreach includes providing a space for support and art groups to meet, pastoral care, and more.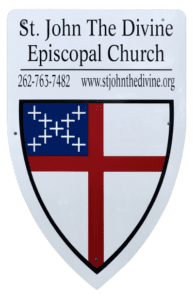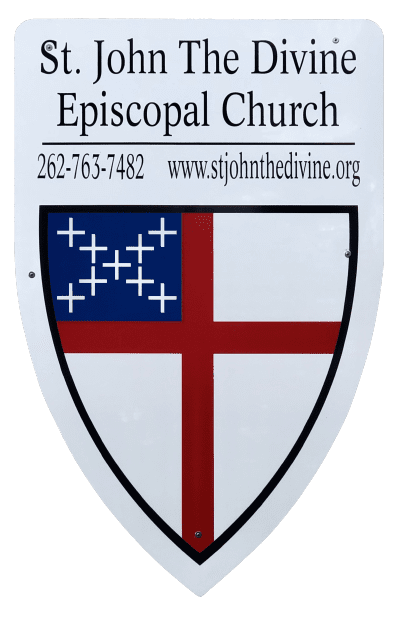 The congrigation of St. John the Divine invites you to join them for this season of Advent
[Advent is the] first season of the church year, beginning with the fourth Sunday before Christmas and continuing through the day before Christmas.

The name is derived from a Latin word for "coming." The season is a time of preparation and expectation for the coming celebration of our Lord's nativity, and for the final coming of Christ "in power and glory."

Episcopal Church Glossery
We invite you to join our St John the Divine family this Advent season, either in person, 9 am on Sundays, or on your time via our service video. Sign-up here if you want to know when our service videos go live.
Check out Fr Mattew's message about the season of Advent. We look forward to seeing and hearing from you.
One Advent activity that we are doing again this year is collecting gift cards for those in need in our community.
We are collecting gift cards until December 22, when we will take them to TLC. Suggested places for gift cards include grocery and discount stores, gas stations, local eateries, and more. Let's show our love and generosity to our community.
We have an art show coming up, come join us!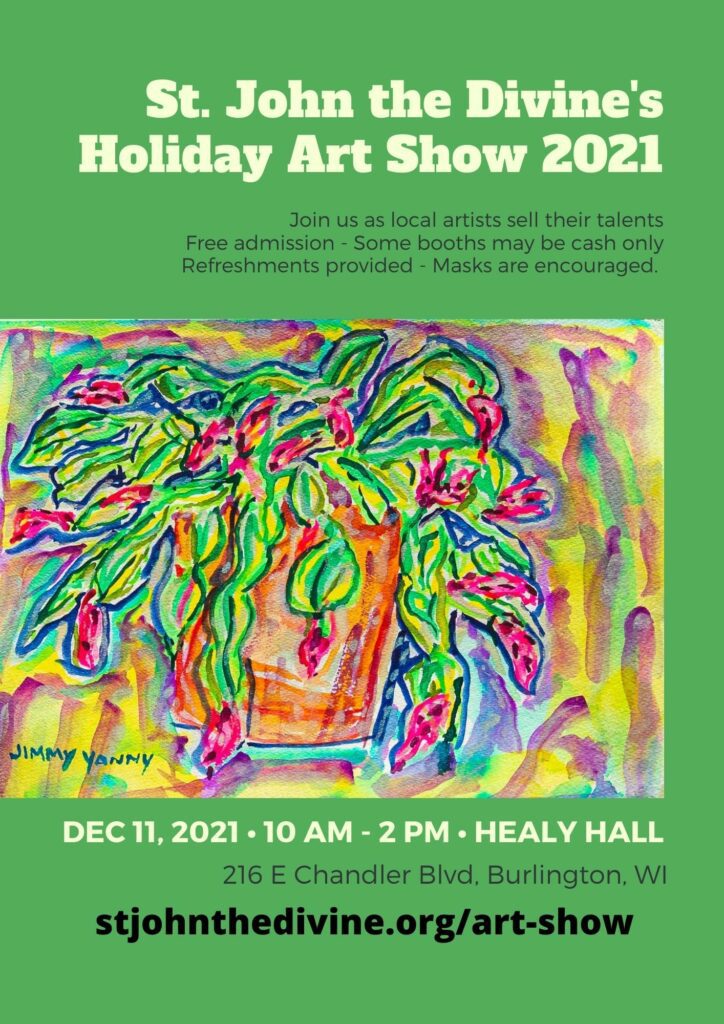 We are hosting an art show featuring local artists, and if you want more info, you can find that here.
What is St John the Divine all about?
We are a small, eucharistic-based, liturgical church that is part of the Episcopal Diocese of Milwaukee and, in the broader scope, the Episcopal Church USA and the Anglican Church Community.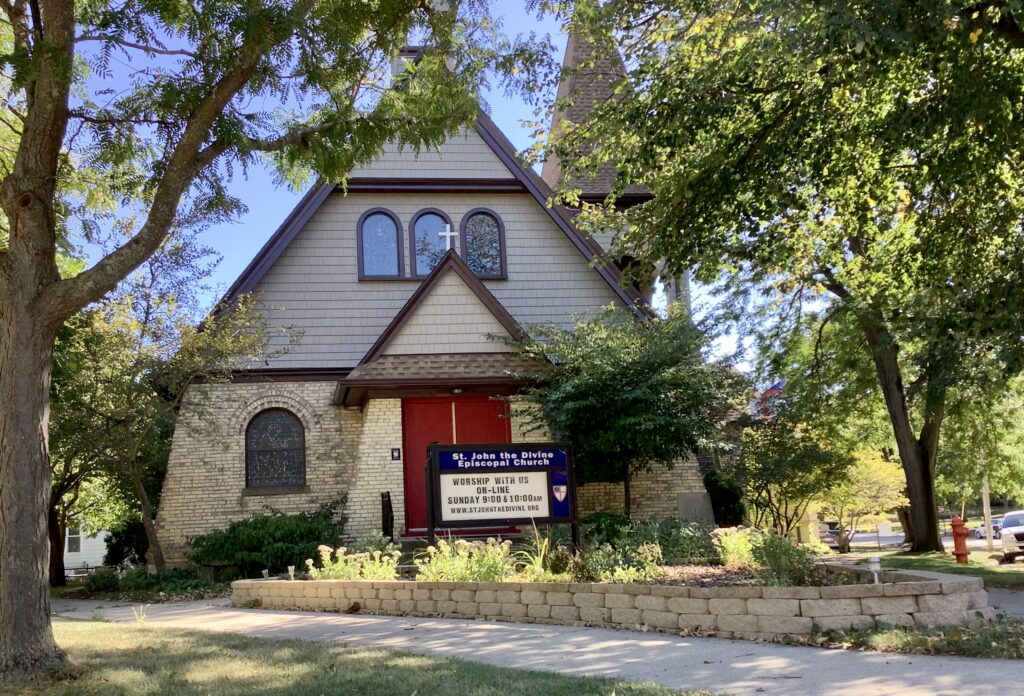 We believe our church is more than just a building; instead, it's all of us. We are a group of people who wants to help others and show Christ's love to our community and world.
We offer the greater Burlington Community a traditional style of service without being stuffy.
Our Worship
We worship at 9 am every Sunday. On the first, second, and fourth Sunday of the month, we celebrate Mass, with Morning Prayer on the third Sunday.
Our service follows religious traditions with a modern twist. Some people say our services cross between the Lutheran and Catholic churches.
During our services, we stand, sit and kneel (as we are able) as part of our worship, but if you are new and want to sit and watch, that is great! We know you will do what is suitable for you and your comfort level.
At St John's, we use an organ for music and not a praise band, and the hymns we sing a mix of traditional hymns with some newer music mixed in. Our organist likes to mix things up. On a given Sunday, you can hear a variety of musical styles on any given Sunday, from improvisations on original or traditional hymns to modern takes on ancient chants and a lot in between.
You can get involved!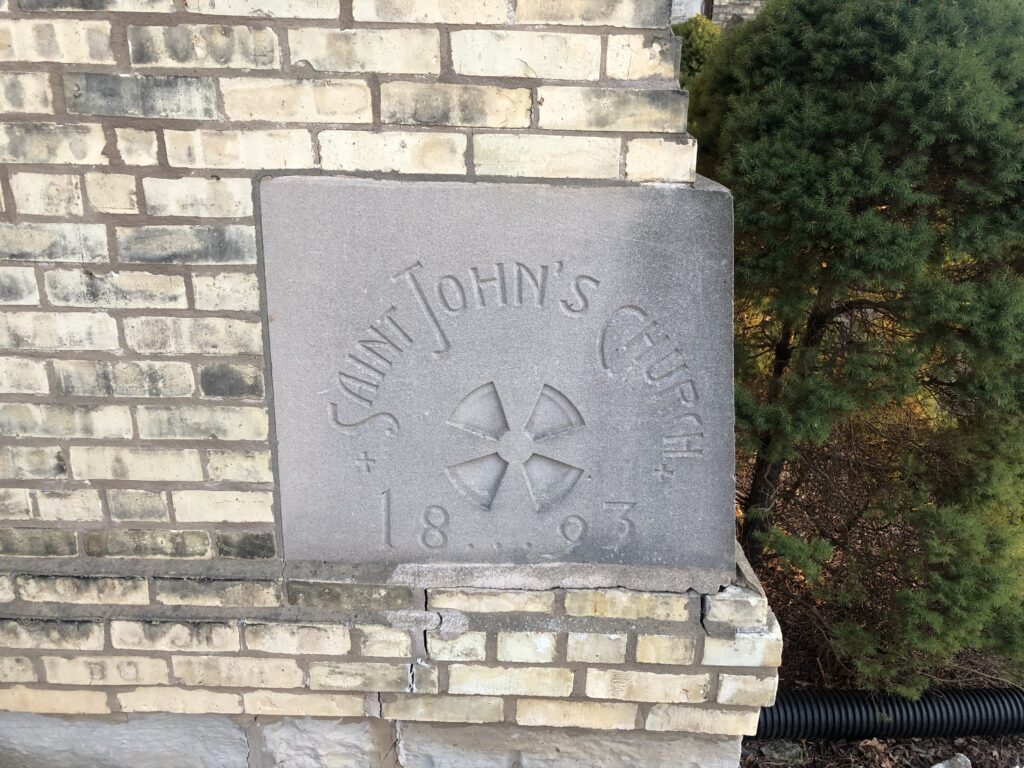 While we are a small congregation, we have a big heart and the desire to grow. That growth can include you!
We have space in our pew for you to worship with us and get involved as you are able. We have room for you to help not only within our wall but in the great community as well!
Please join us this Sunday in person, or if you are not able to, join us by watching our service videos. If you regularly worship with us via video and are not a known member, please let us know!
What is going on around St. John's?
If you are interested in the current church activities or what and when groups use the church, click the button below.
St John's coffee hour has returned; if you want to sign-up to help or find out more, check it out here!
Check out our latest services
Join us for the 2nd Sunday of Advent; we celebrate Mass with Fr Mathew Buterbaugh. Thank you for sharing the Advent Season with us.
Thank you for joining us for the 1st Sunday of Advent; we celebrate Mass with Fr Mathew Buterbaugh. Join us as we prepare our hearts and mind for Christmas.
Due to an audio glitch, there is not a video this week; we apologize that we could not share this Mass with you. This week we celebrate the Christ the King Sunday 2021 Thank you for trying to join us for Christ the King Sunday 2021; we celebrate Mass with Fr Mathew Buterbaugh. To follow…