About St John the Divine
About St John the Divine in a nutshell. We are a diverse community of members working to improve our communities.
We serve God's people in body, mind, and spirit.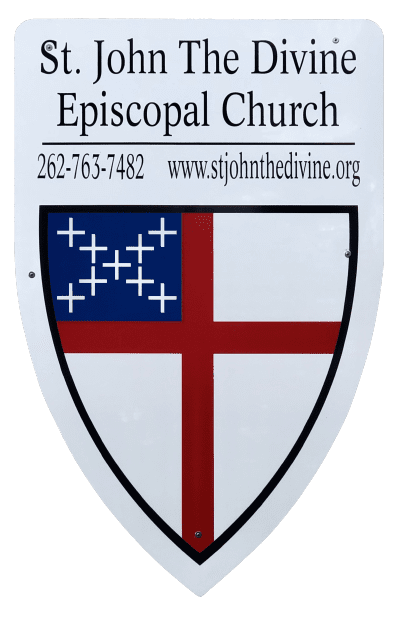 Are you thinking of visiting us?
Our Worship Time
We worship Sundays at 9 am in our historic sanctuary.
About our service style
We are a group of people who form our little liturgical church.
As a group, we are part of the Milwaukee Diocese and the Episcopal Church of the USA.
Our services come from the Book of Common Prayer. A book that you will find in all Episcopal churches in the USA.
This book lays out our beliefs and services, includes essential documents, and offers prayers.
Many people find us to be between the Protestant and Catholic traditions. Our services are traditions, but our congregation is inclusive—more about this further down.
On the first, second, and fourth Sundays of the month, we have Mass led by our priest, and on the third and fifth Sundays, a Morning Prayer led by lay people.
Music at St John the Divine
Let us sing for joy to the LORD; let us shout aloud to the Rock of our salvation.

Psalm 95:1
We use the organ and our voices to make a joyful noise unto the Lord.
On Sunday, you can hear various music styles during our worship service. Music can include pieces based on Georgian chant, modern, traditional Anglican hymns, or familiar gospel hymns.
Some of the incidental music is improvised for that service.
We sing throughout our services, and at times this includes chanting.
We are accessible to those with mobility issues
If you have mobility issues, we are here for you.
We have a ground-level entrance off of our parking lot. Once in the door, a ramp leads to the hallway to the elevator.
After a quick ride up, you are in the heart of our church. Our main level of the building has accessible restrooms, Healy Hall (our church hall), and our beautiful sanctuary.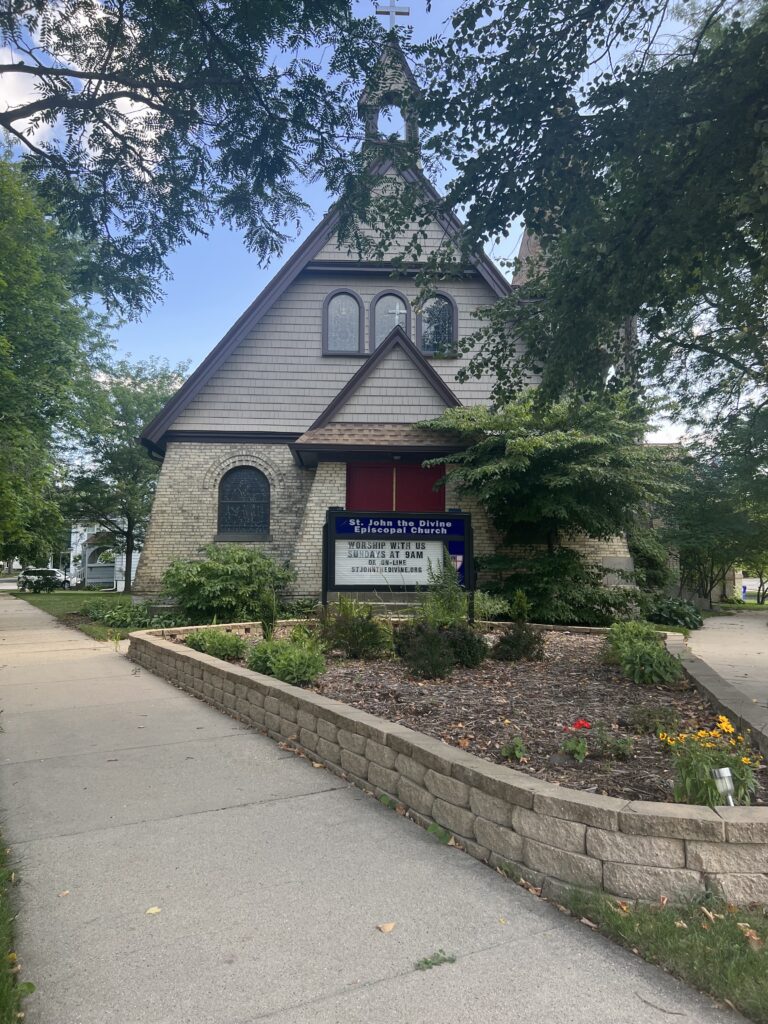 You can be involved
Yes! There are many ways to get involved at or with St John's! We have openings for readers, flower arranging, and room. Check out our outreach page.
If you are a behind-the-scenes helper and handy, we have space for you in our building and grounds. We will find a spot for you if you are willing to serve!
What do we believe
Episcopalians believe in a loving, liberating, and life-giving God: Father, Son, and Holy Spirit.
As constituent members of the Anglican Communion in the United States, we are descendants of and partners with the Church of England and the Scottish Episcopal Church and are part of the world's third-largest group of Christians.
We believe and follow the teachings of Jesus Christ, whose life, death, and resurrection saved the world.
We have a legacy of inclusion, aspiring to tell and exemplify God's love for every human being; women and men serve as bishops, priests, and deacons in our church. Laypeople and clergy cooperate as leaders at all levels of our church. We see leadership as a gift from God, and everyone can express it, regardless of gender, sexual identity, or orientation.
We believe that God loves you – no exceptions.
From the episcopalchurch.org