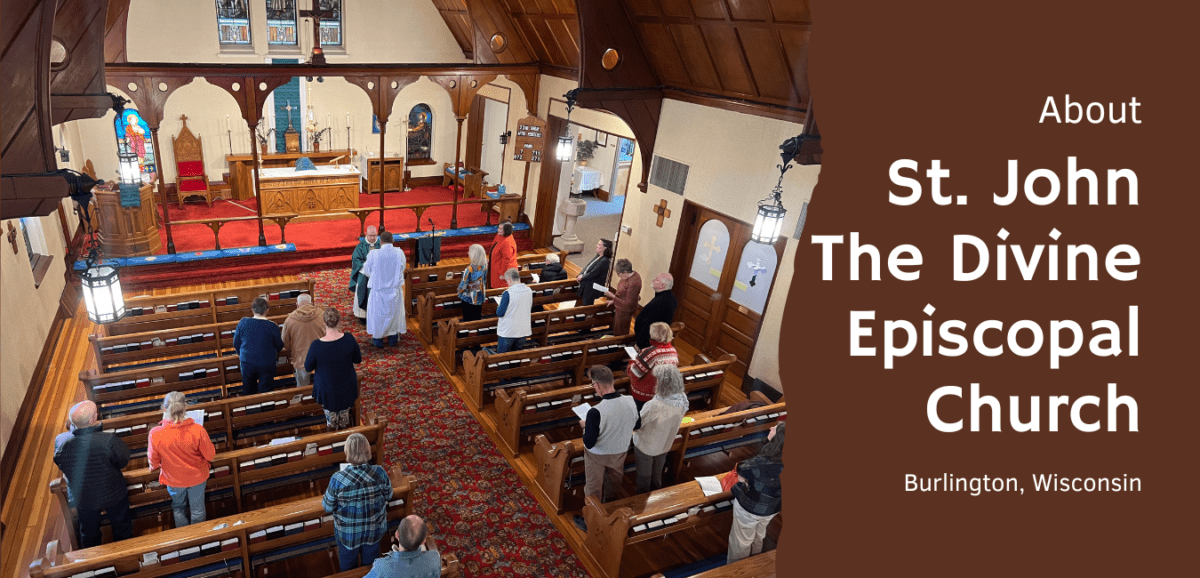 Are you thinking of visiting us?
Our Worship Time & Ways You Can Worship With Us!
We invite you to join us for worship on Sundays at 9 a.m. in our historic sanctuary!
At St John the Divine, we celebrate Mass most Sundays, but on the third Sunday of the month, we gather and say Morning Prayer, a lay-lead service.
We know you may not be able to join us in person, so we have other options for you!
If You Can Join Us In Person Or If You Want To Check Us Out
Our services are available via YouTube Live at 9 a.m.; if you cannot make that time, they are available anytime after the service. We also have a podcast that you can listen to on the go. We take the soundtrack from the service video and edit it, removing some gaps and most of the music. The podcast contains the service from the beginning to the "peace."
A Little About This Faith Community
The congregation of St. John the Divine is a dedicated, diverse group of people who form this liturgical church community here in the greater Burlington area.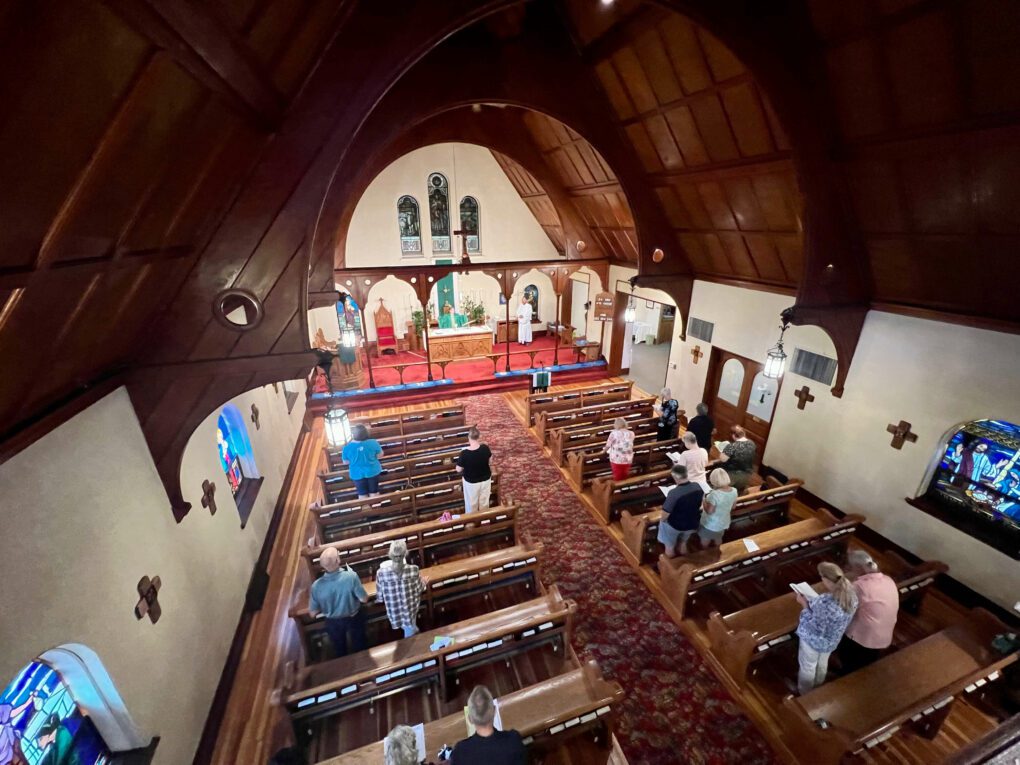 We are a great church for those seeking something other than a praise band and fundamentals preaching or something different than the Catholic church.
We offer a traditional choice that helps guide your faith journey, allowing you to ask questions instead of demanding you believe something.
Many people find us to be between the Protestant and Catholic traditions.
Our services are traditional, but our congregation is inclusive.
Where Our Services Come From
Our services come from the Book of Common Prayer. A book found in all Episcopal churches across the USA. This book outlines our beliefs, services, prayers, and essential documents to the church.
Music at St John the Divine
Let us sing for joy to the LORD; let us shout aloud to the Rock of our salvation.

Psalm 95:1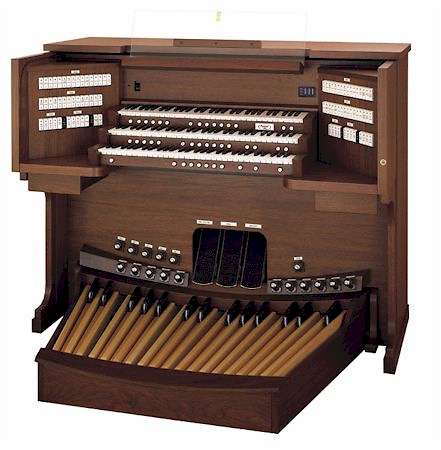 We use the organ and our voices to make a joyful noise unto the Lord.
On Sunday, you can hear various music styles during our worship service. Music can include pieces based on Georgian chant, modern, traditional, and gospel hymns, plus improvisations.
As the Bible instructs, we encourage you to join our congregational by singing to praise the Lord.
We are accessible to those with mobility issues
If you have mobility issues, we are here for you.
We have a ground-level entrance off of our parking lot. Once in the door, a ramp leads to the hallway to the elevator.
After a quick ride up, you are in the heart of our church. Our main level of the building has accessible restrooms, Healy Hall (our church hall), and our beautiful sanctuary.
You can be involved.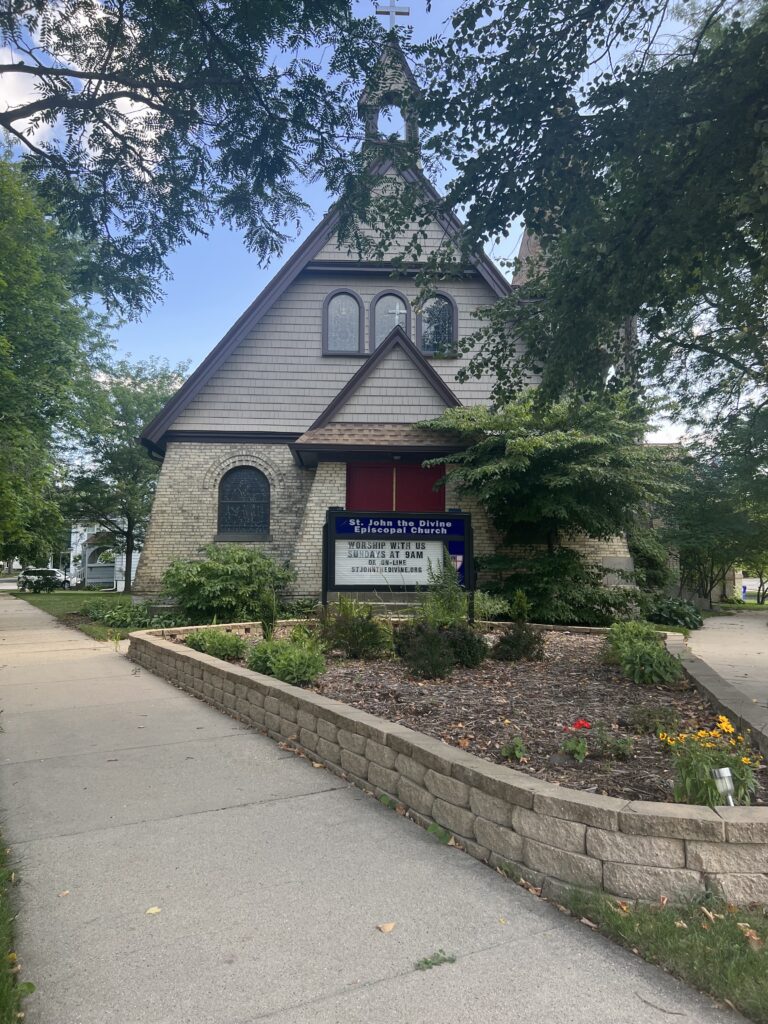 Yes! There are many ways to get involved at or with St John's! We have openings for readers, flower arranging, and room. Check out our outreach page.
If you are a behind-the-scenes helper and handy, we have space for you in our building and grounds. We will find a spot for you if you are willing to serve!
About What We Believe
Episcopalians believe in a loving, liberating, and life-giving God: Father, Son, and Holy Spirit.
As a group, we are part of the Milwaukee Diocese and the Episcopal Church of the USA.
As constituent members of the Anglican Communion in the United States, we are descendants of and partners with the Church of England and the Scottish Episcopal Church. We are part of the world's third-largest group of Christians.
We believe and follow the teachings of Jesus Christ, whose life, death, and resurrection saved the world.
We have a legacy of inclusion, aspiring to tell and exemplify God's love for every human being; women and men can serve as bishops, priests, and deacons in our church. Laypeople and clergy cooperate as leaders at all levels of our church. We see leadership as a gift from God, and everyone can express it, regardless of gender, sexual identity, or orientation.
We believe that God loves you – no exceptions.
From the episcopalchurch.org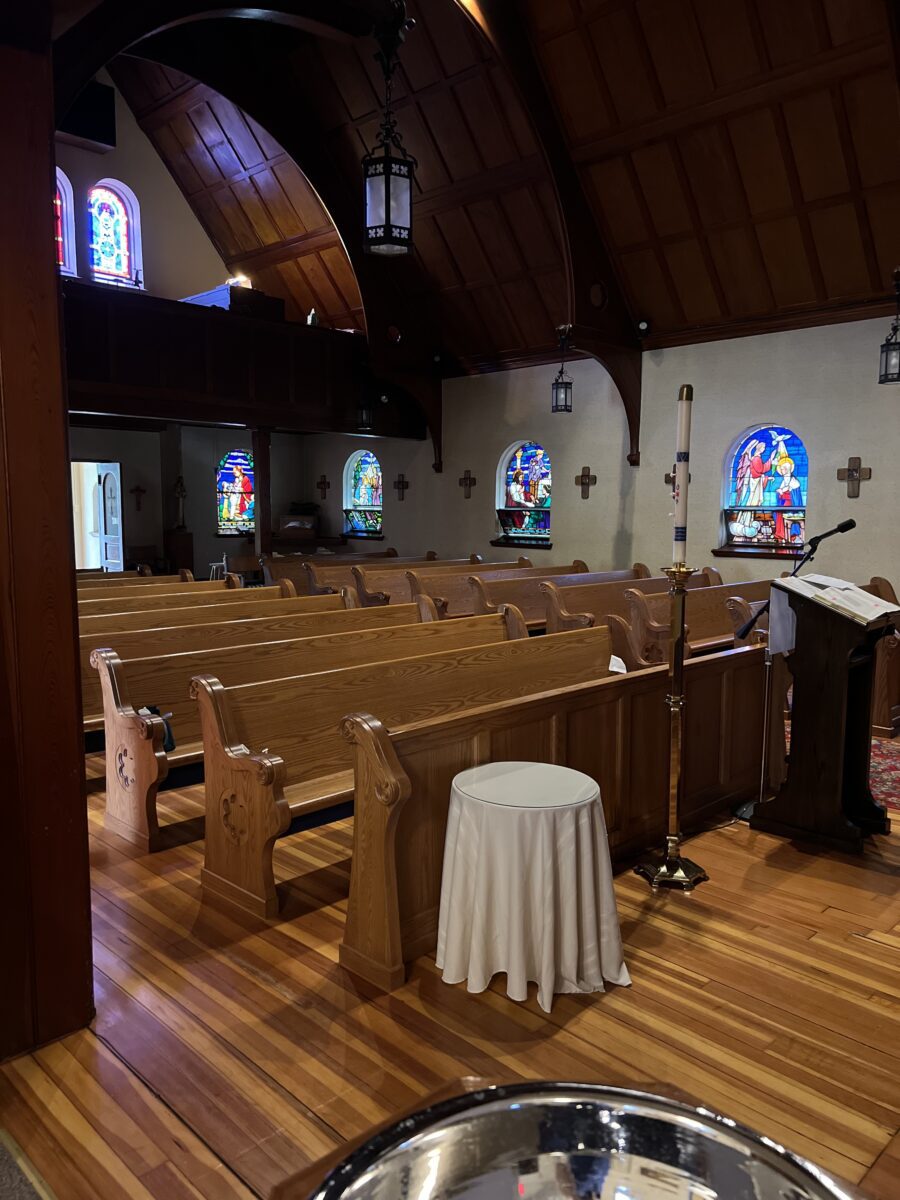 Prayer Request
Find out who we are praying for this week. You can also submit your prayer request.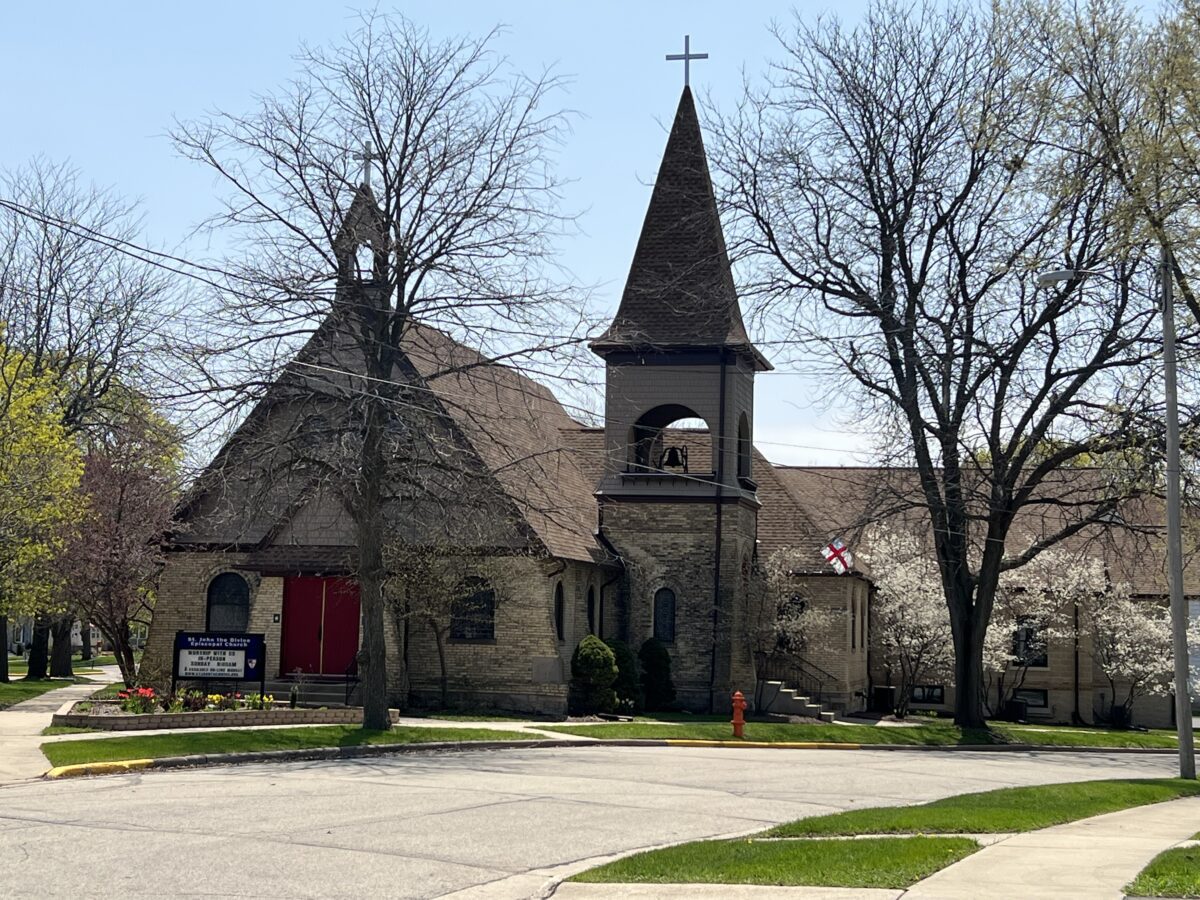 Giving To St John's
Find out how you can help support the church and our community.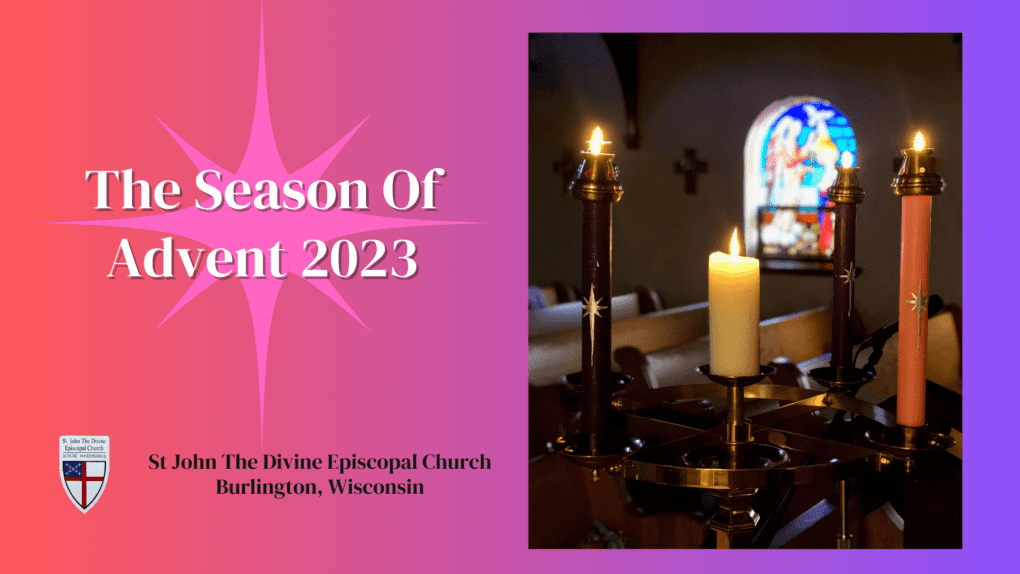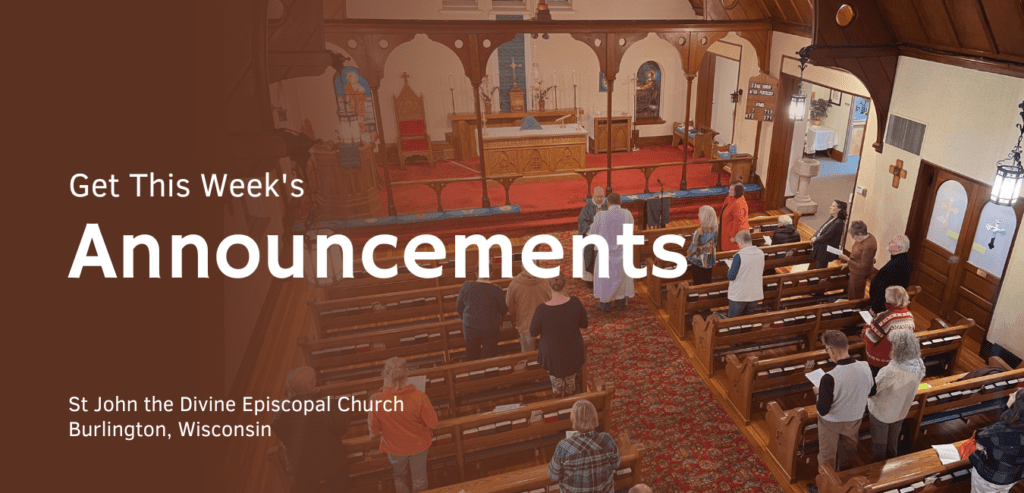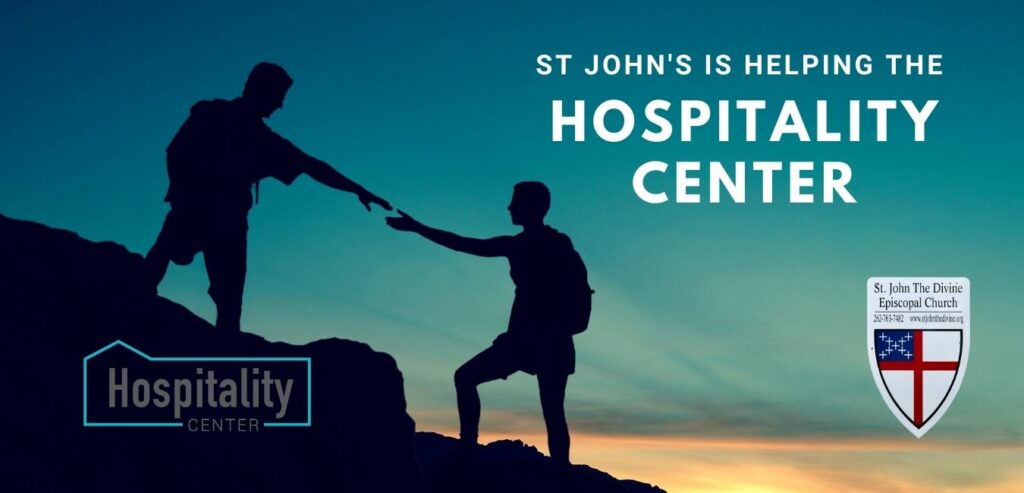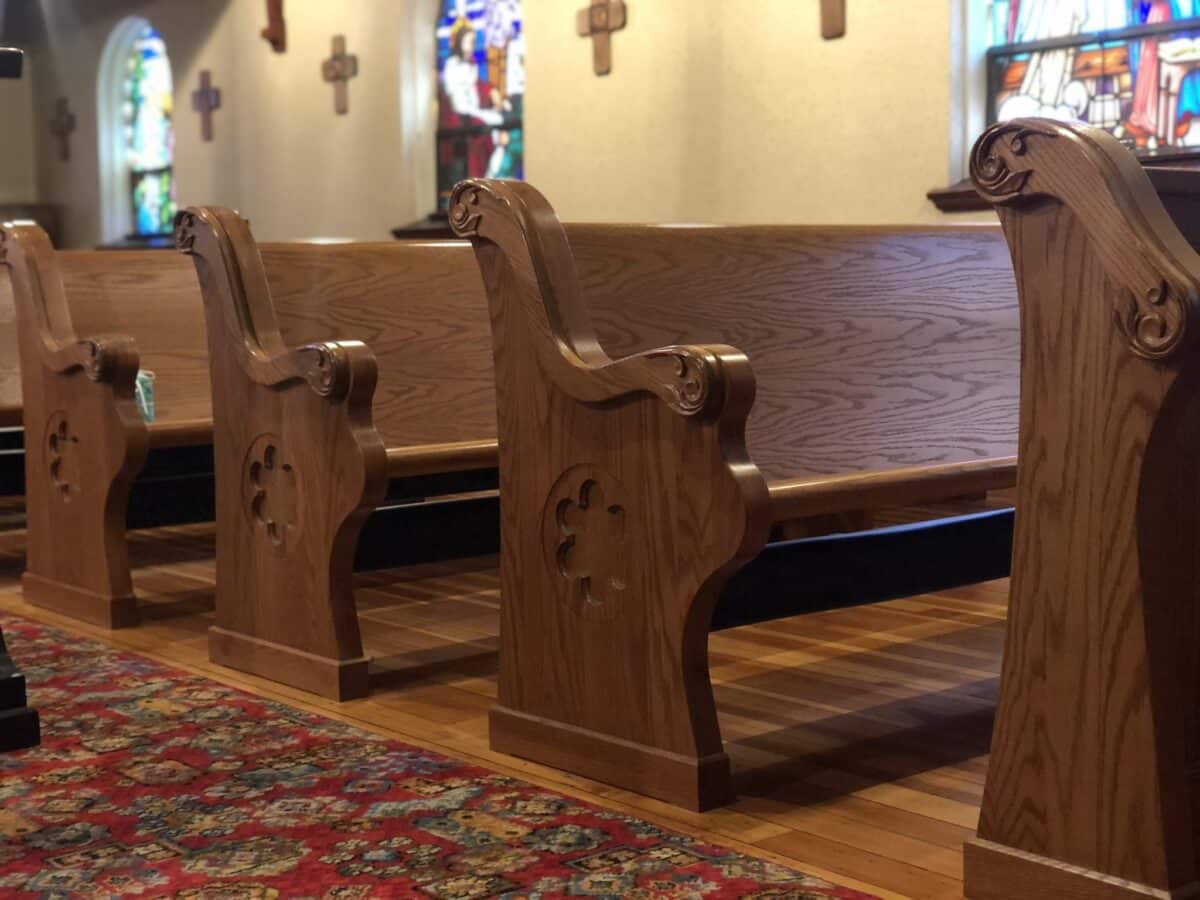 Want to help out?
Find a way for you to get involved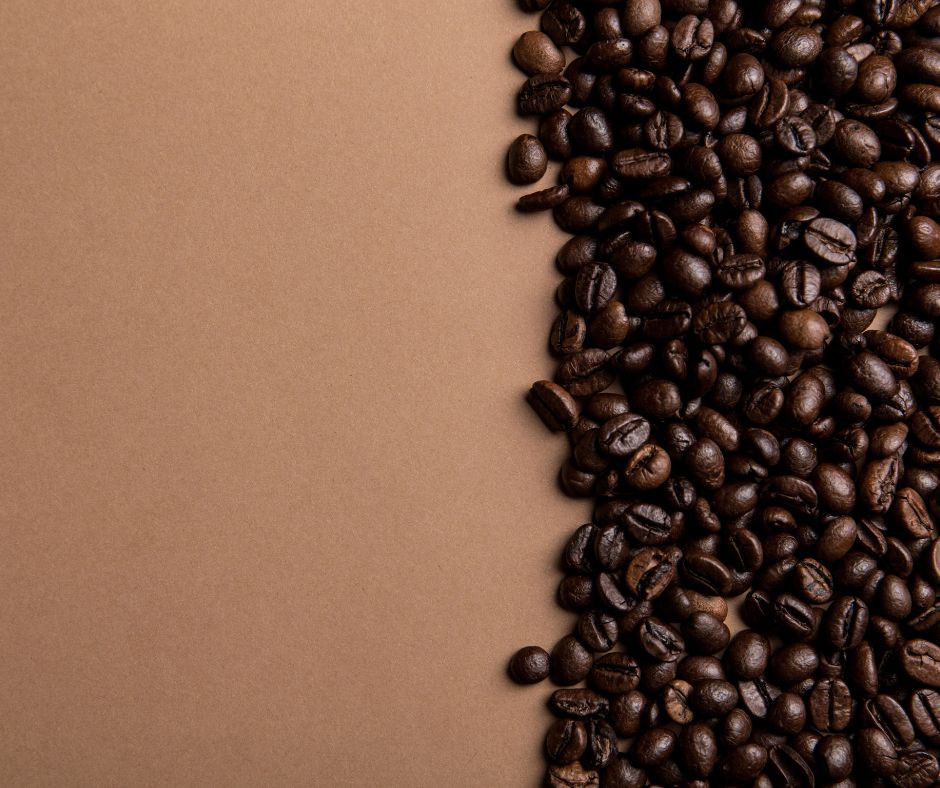 Can You Help with Coffee Hour?
Here is a fun way to get involved at church, especially if you love to cook for others!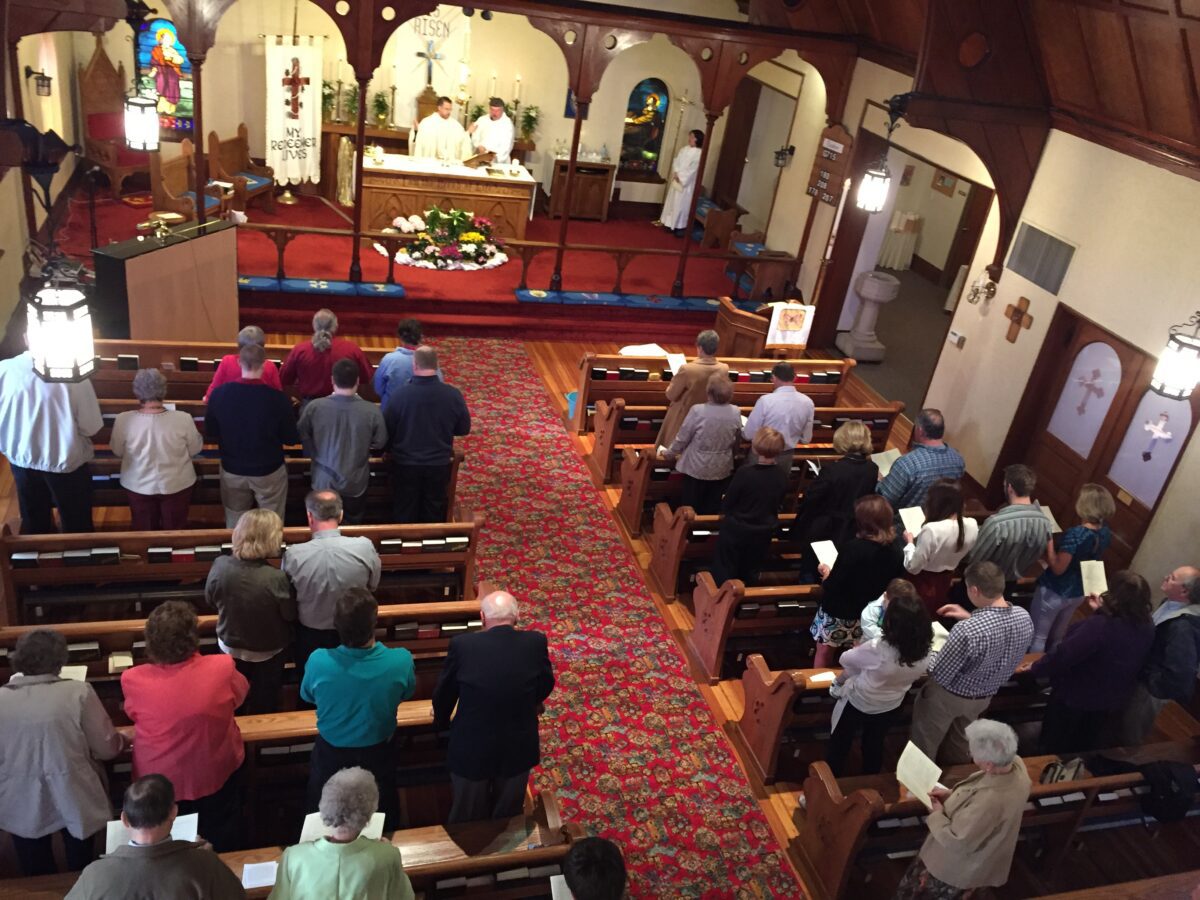 Join Our Email List
Stay updated with what is going on!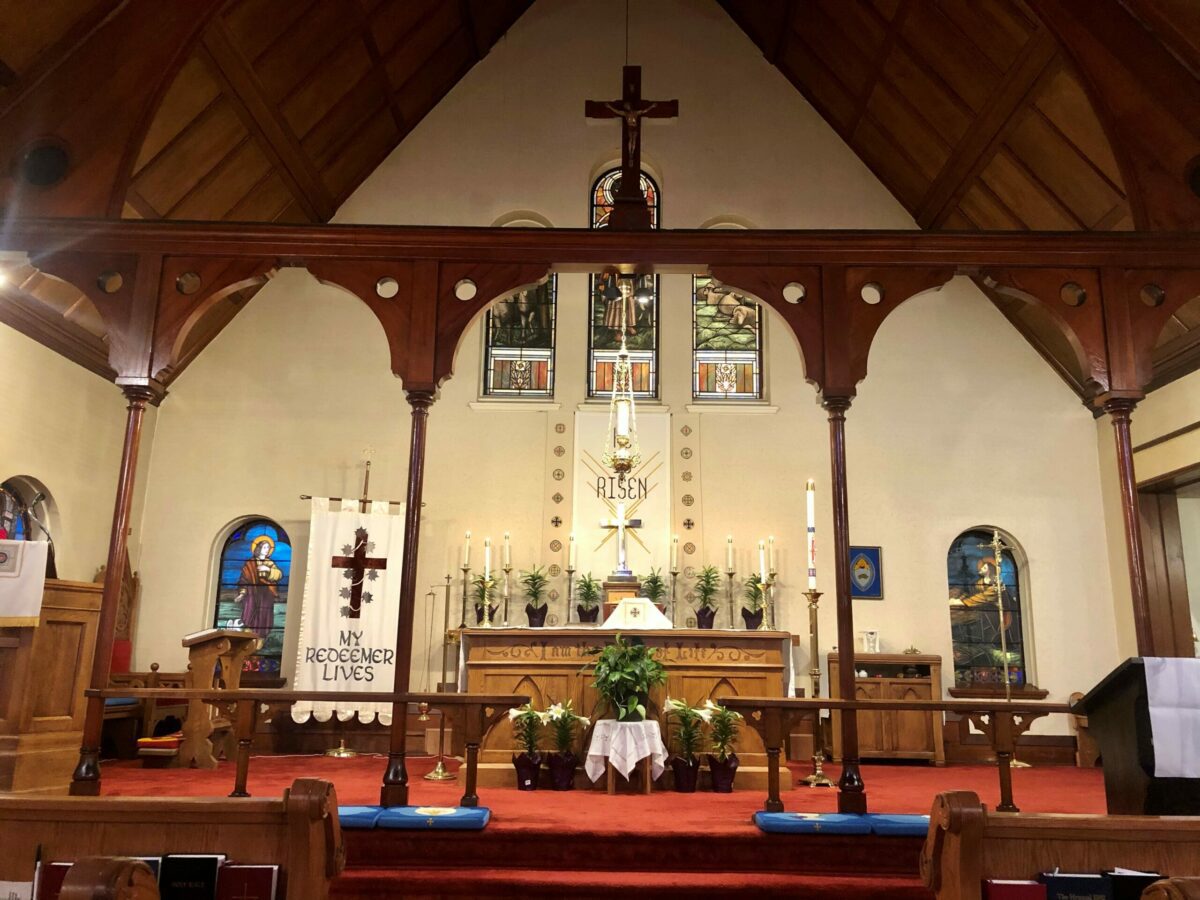 Altar Flowers
Sign-up
If you would like to sponsor our altar flower for a Sunday, you can sign up below!