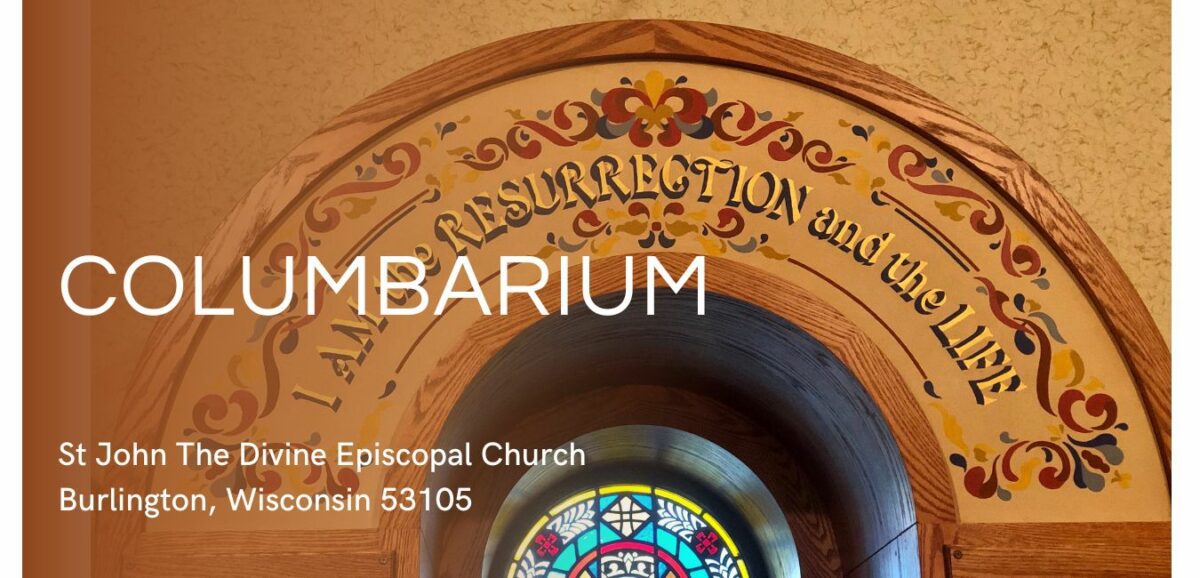 Our Columbarium is in the bell tower of our beautiful historic church. We use this final resting space as a sign of our understanding of the Communion of Saints. 
Several parishioners already reserved a spot as their final resting place in their death plans.
Who is eligible for our Columbarium?
Our Columbarium provides a repository and final resting place for the cremains of deceased members of St. John the Divine, their families, or persons with a history with St. John's. We can sometimes accommodate some special requests; contact us for more information.
How much does a niche cost?
Each niche holds two cremains receptacles and costs $800, including engraved plaques.
We do not offer single niches, so you get the whole cavity if you purchase a space.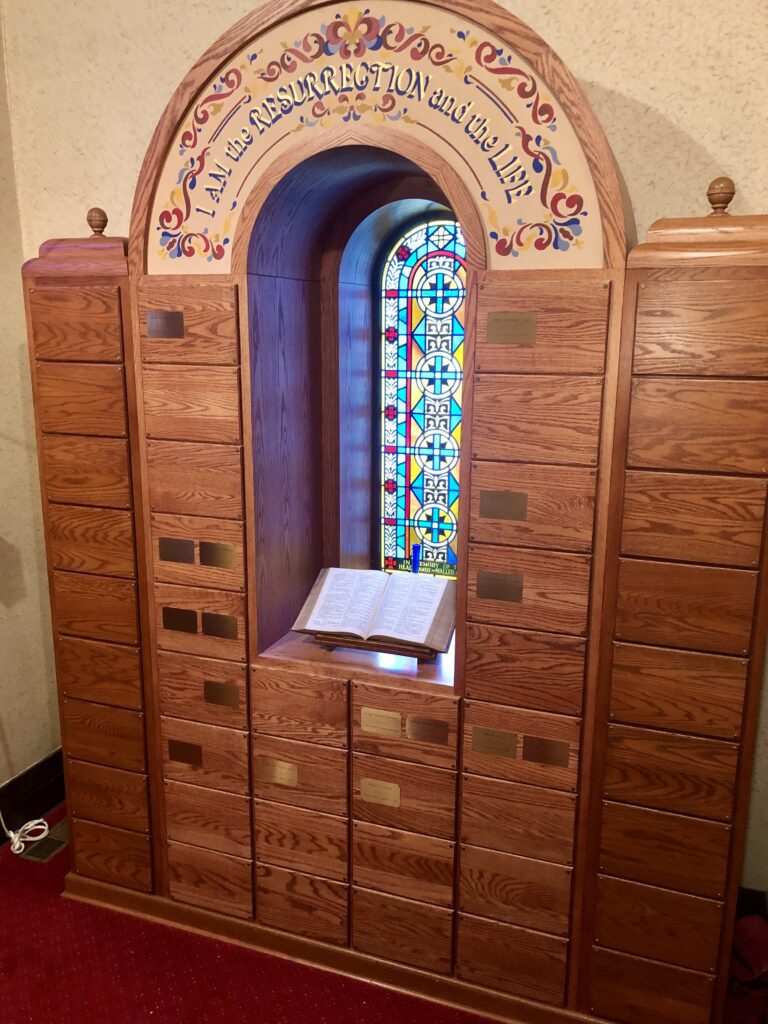 How do I reserve my niche?
To reserve your niche, contact the church office. They can help you with the paperwork in person or electronically.
They will answer any questions and help you secure your spot in our Columbarium as part of your plans.
Is this the St. John the Divine in New York?
No, we are in the heart of Burlington, Wisconsin, not New York, NY, and not a cathedral. We are both Episcopal churches.
For information on that church's Columbarium, click the link below.