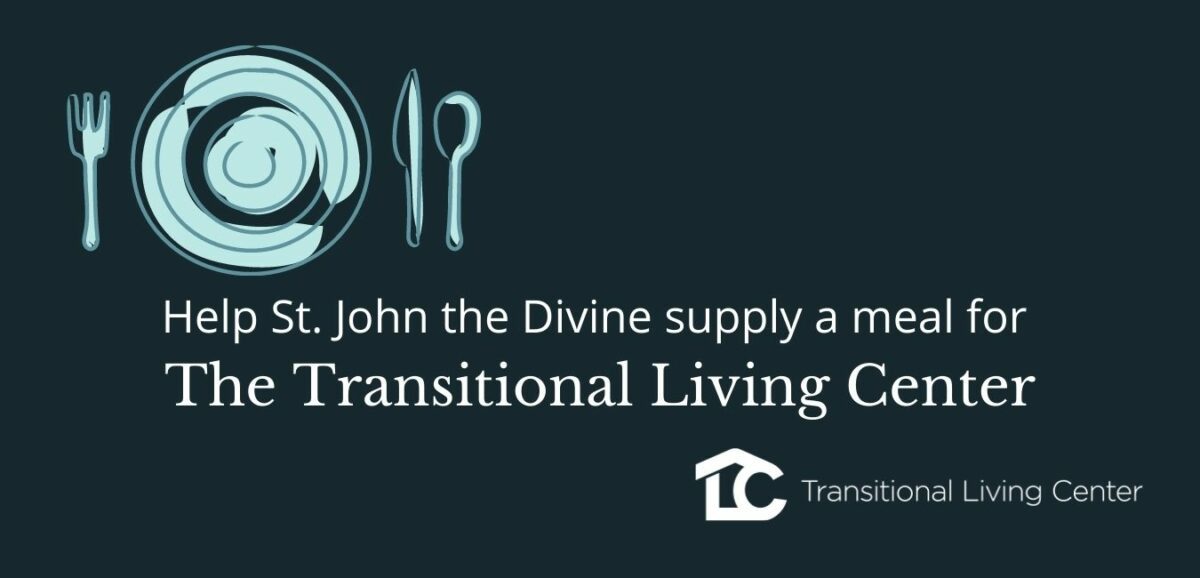 St John the Divine provides dinner once a month for the residents at the Transitional Living Center – a community home for women and children needing temporary housing.
St John the Divine will supply meals for these residences on the first Thursday of each month.
Can you provide a dish?
We plan on delivering a healthy meal consisting of a main entrée, vegetables, starch, and dessert for the residents.
You do not need to provide all the dishes; just one dish is plenty.
Because this is a transitional center, we could be feeding between 1 and 20 women and children. If you volunteer to prepare something, Jessica or Connie will contact you with the number of people for that week.
On the day of the meal, bring the prepared dishes to church; from there, we will take them to the center. If needed, you can deliver your entrée to church early. Let us know, and someone can let you in if you do not have a key. We can bake, warm a hot meal or plug in your crockpot if that works for your schedule.
If you can't cook, you can still help!
We all can't cook, but we can still help! You can supply a catered dish or offer to fund an entree for someone else to make. If you want to donate money, let Connie and Jessica know or use the below form.
Sign me up!
If you got this far, you probably wonder how to let us know you want to provide a dish.
We have a few ways for you to sign-up!
At church, head to the bulletin board by the coffee maker in Healy Hall. That is the master list, where you can see what spots are open.
Or online using the sign-up form below.
Contact Jessica Markham, Connie Herrick, or the church office if you have questions. 
Sign-up form: