The Hospitality Center has a few needs and can use your help!
The Hospitality Center is an outreach program of the Milwaukee (Episcopal) Diocese, which provides food and basic needs to the homeless community and those in need of the greater Racine area. Check out their list of services for more information on what they do.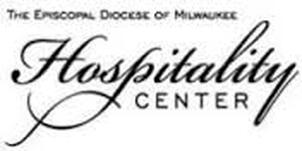 Ways for you to help
Money
You can give through St John's with cash or a check. Please indicate that you want the money to go to Hospitality Center.
The other option is to give through Hospitality Center's PayPal page. *
Donations make it possible to provide professional staffing, make bulk food purchases, and provide needed services such as bus passes and Laundry Love.
Supplies
Here is a small list of what the Hospitality Center needs:
Toiletries

Such as deodorant, soap, toothpaste, and toothbrushes.
Women's hygiene

Clothing DURING THE PANDEMIC, WE ARE ONLY ABLE TO ACCEPT THE FOLLOWING ITEMS:

Men's jeans
Walking/Running shoes
Underwear

Shoes
Ground coffee
Bulk vegetables, marinara, and tomato sauces. and baked beans
Condiments (hot sauce, ketchup, mustard, sugar, creamer, mayonnaise)
Pasta
Gravy Mixes
Salad dressing
Heavy-duty mop heads
If you have questions about what they need, ask them here!
Help deliver supplies to Racine.
We need people to deliver the donated items to the center in Racine. You can drop the items off when you can, as long as they are open.
If you can help or have questions, please let us know below!
Volunteer at the center.
If you are interested in volunteering, go to this page.
When and where can you drop supplies off?
We will have baskets at church to collect donations on Sunday mornings or the next time you are at church.
If Sundays do not work for you, message us below. We will let you know when someone is at church or try to accommodate you.
No gift is too small or too large when sharing what Christ has given us.
*The Hospitality Center is a 501c3 ministry of the Episcopal Church EIN: 84-4255704